Slice of Perth – not the only popular thing in Rockingham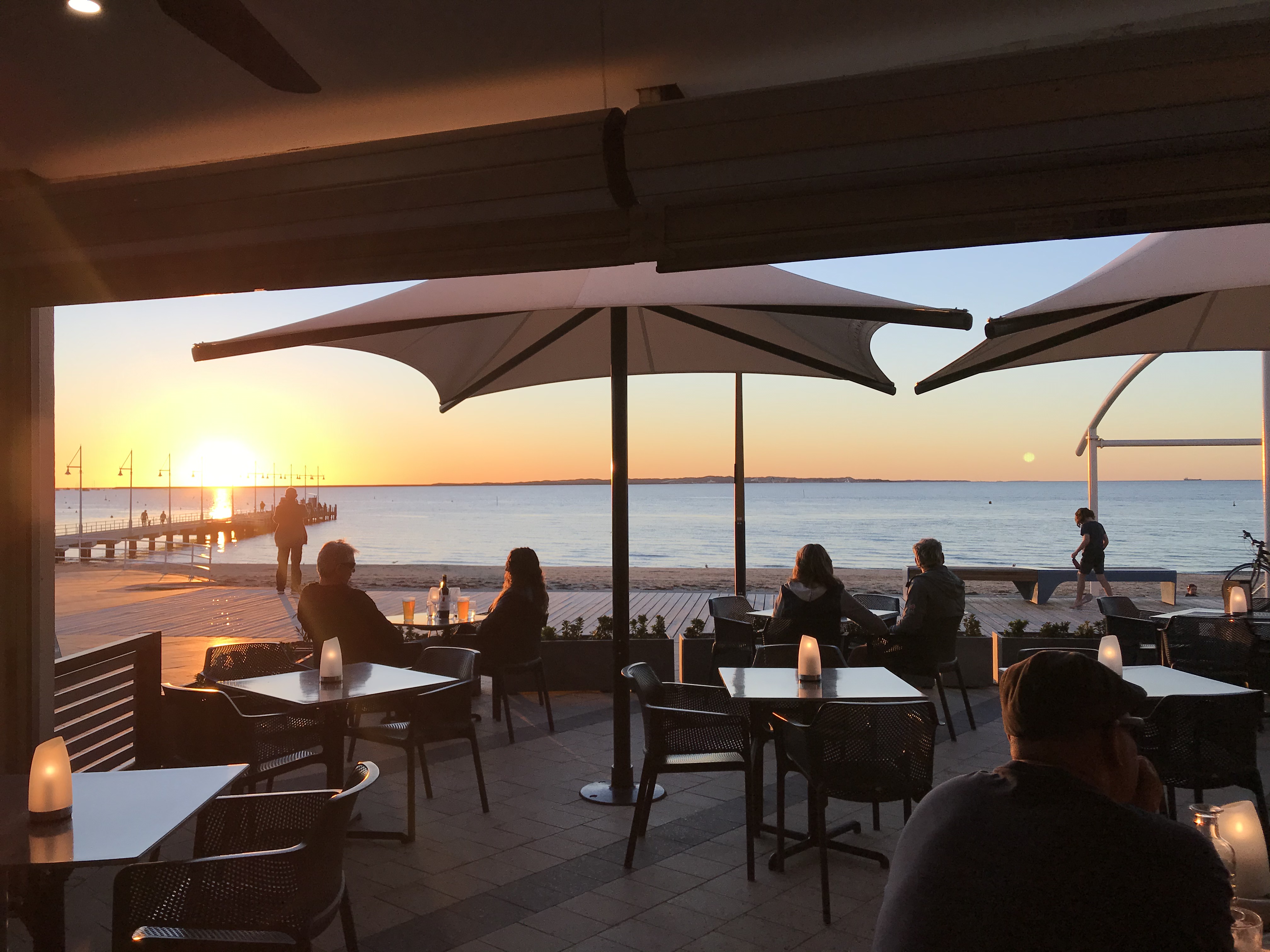 What view and what a meal.
Latitude 32 is a classic steak and seafood restaurant. Whilst there is nothing remarkable about that, when you find a good one – shout it from the rooftops. And yep… we've found a GREAT one located on the redeveloped foreshore of Rockingham.
Entrees lend themselves to sharing with options like chorizo with feta and capers ($14), baked Camembert ($19) or cured salmon tartare ($19) stand out choices. An order of oysters is a decadent choice but worth it. Plump, fresh beauties are served up kilpatrick or natural.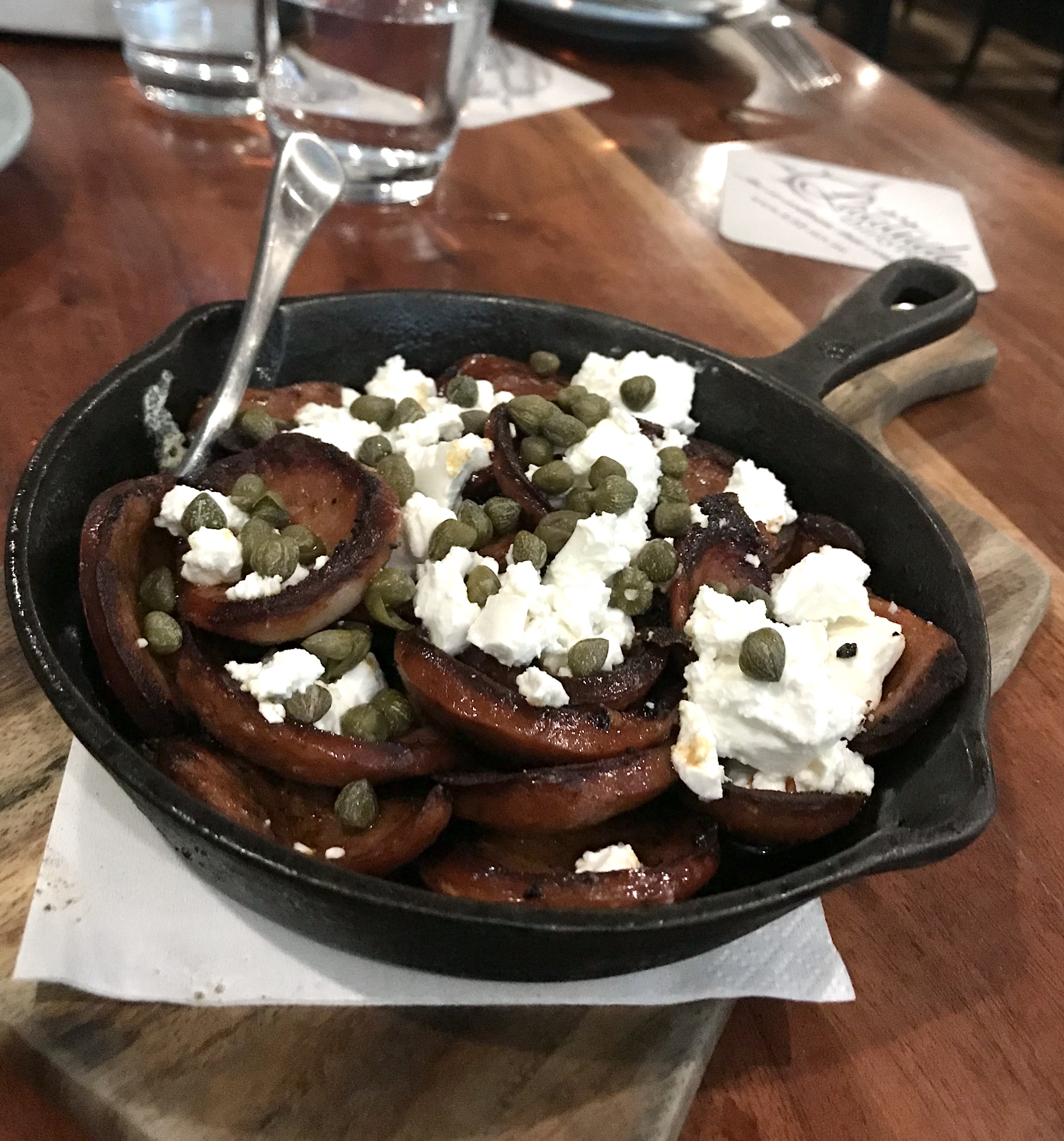 All steaks are aged for at least 21 days and there's a variety of cuts of offer from a strip-loin to a meaty rib-eye to velvety fillet. Customers who really want to splash out can add a lobster tail or garlic prawns. Sides are tough to pick from when there's the likes of duck fat potatoes, mac'n'cheese and cauliflower gratin.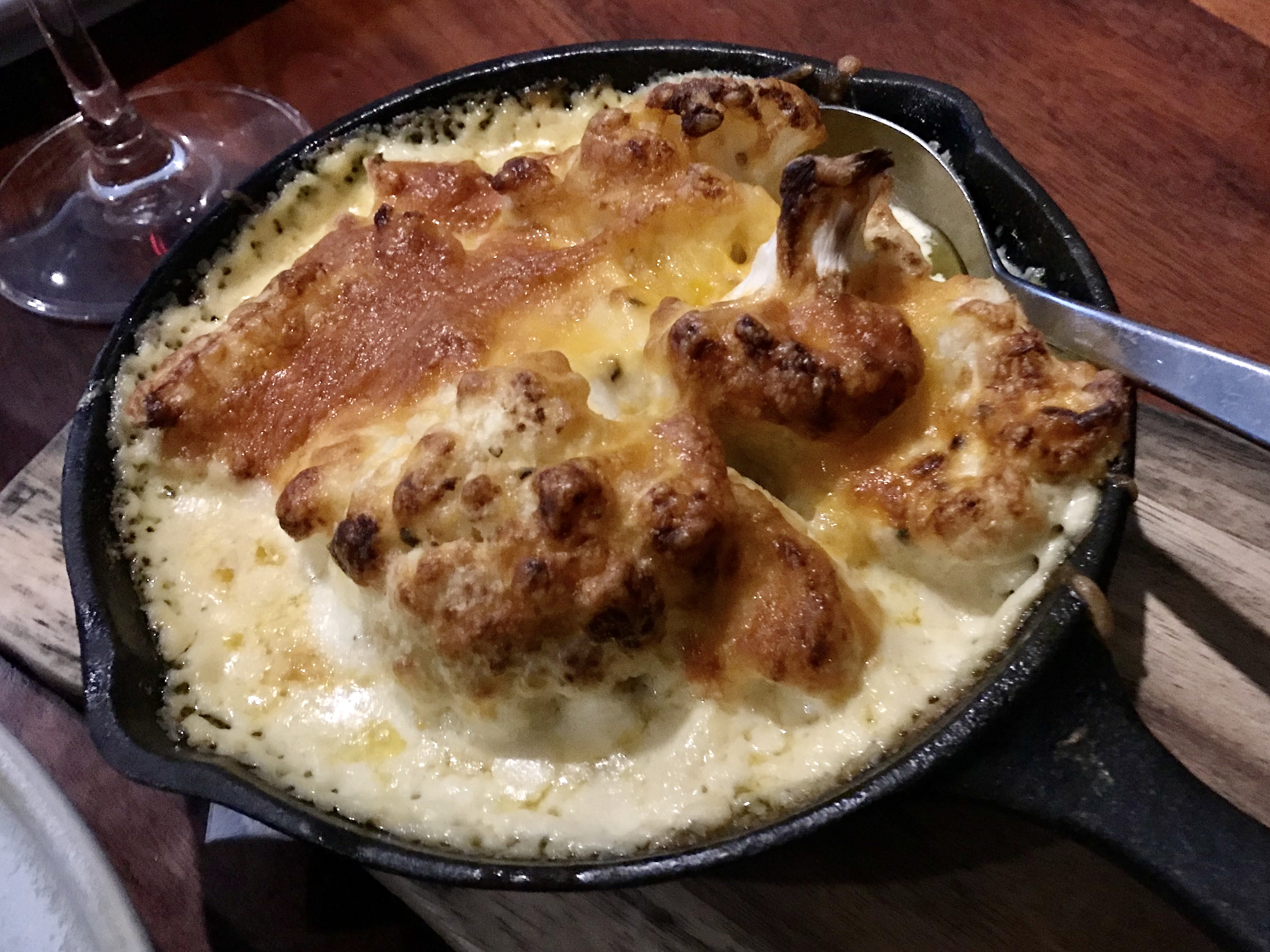 A 250g slow roasted medium-rare prime rib ($38) cut like butter. Rested perfectly and seasoned well, it came served with duck fat potatoes, honey glazed carrots, greens and red wine jus. Creamed horseradish to dab on each mouthful gave a nice little kick.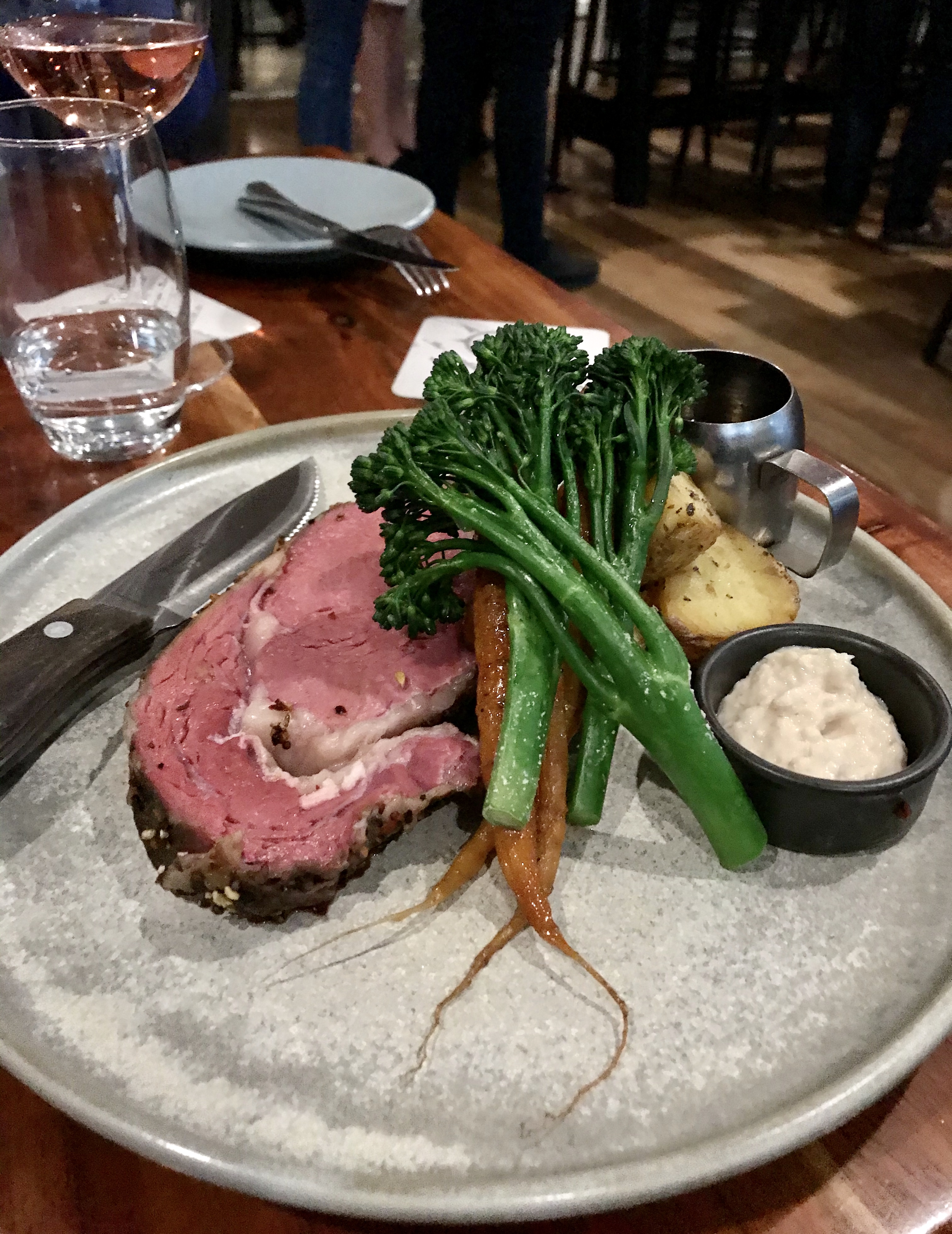 Similarly a 300g pork rib-eye ($31) was tender and well seasoned. A cautious chef might overcook a slab of pork like this, but these guys nailed it. Served with parsnip puree, brocollini and either pepper, mushroom, Bearnaise or red wine jus; it's a great choice for those who want the steak experience without the red meat.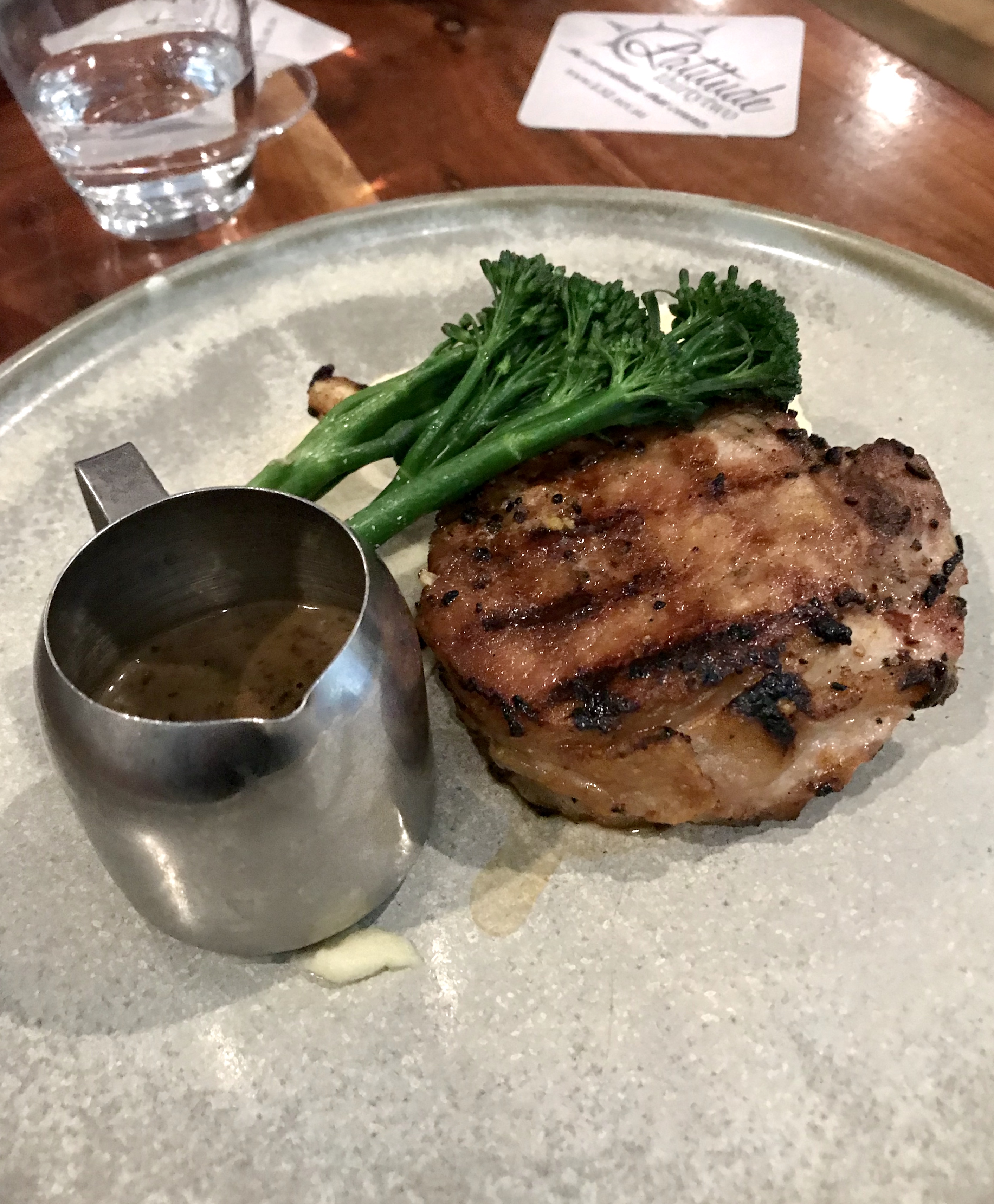 Latitude 32 really push the boat out for their seafood offering. A platter for two ($159) consists of oysters, smoked salmon, prawn cocktail, chilli mussels, Old Bay fish wings, marinated squid, garlic prawns and grilled fish. What a breath of fresh air to see a seafood platter that isn't a glorified fisherman's basket loaded up with deep-fried morsels and chips.
Lunch time sees a pared back menu offered that's more along the lines of burgers, fish and chips and pasta.
Kids are well looked after with a handful of options including pasta, ribs, burger and chips. All meals come with a drink and ice cream. They get their own place-mat with puzzles and colouring in. It makes for a peaceful dinner for the adults with the kids occupied with food and activities.
Cocktails are affordable at $12-16. Imagine sitting out on their deck and watching the sun go down with a mojito in hand – bliss. The usual suspects in beer and cider are on offer and the wine list tips in favour of drops from WA with plenty of options by the glass.
Staff are attentive, offering almost old fashioned service. A glass is barely emptied before there's an offer of another drink, plates are cleared away quickly… the kind of stuff we forget used to be the standard of hospitality service in Perth.
Pick a sunny day and take a trip down to the ocean kissed suburb of Rockingham. It's such an  underrated place and Latitude 32 makes it worth the drive. Grab an outside table and watch the world go by as the sun sets over Cockburn Sound.
Latitude 32
The Boardwalk – Rockingham Foreshore
https://www.l32.net.au/
Listen to Liz Sheehan's full review on Perth LIVE: