Slice of Perth – milkshakes like the old days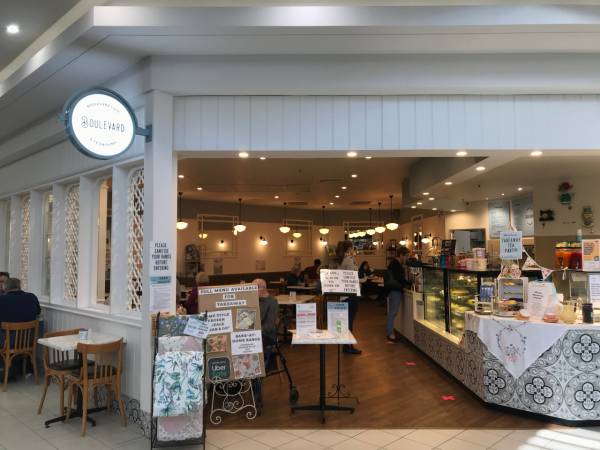 Boulevard Cafe and Tearooms is like a warm hug from gran. Located in the Woodvale Boulevard shopping centre, a passing shopper might be mistaken for thinking "oh it's just another shopping centre cafe". Well they'd be wrong. Sure – they aren't going to find the cafe's dishes plastered all over Instagram by influencers, but they will find nosh worth stopping in for.
The mostly all day menu spans brekky and lunch with rounds of toasted sandwiches, homemade quiches and pies, warming soups, burgers and salads, towering stacks of pancakes and of course the Perth must-have – smashed avo. Coffee is courtesy of local roaster Jacksy's and there's a long list of loose leaf teas, including blends using Australian native plants like lemon myrtle.
As if the pricing wasn't friendly enough (just about all meals are under $20), there's a handful of breakfast dishes such as the big breakfast, bacon and egg sandwich and the breakfast wrap where tea or coffee is included. Now that's bang for your buck!
Let's talk milkshakes. At some point in the last decade, milkshakes have gone from a substantial drink in a metal tin to a few mouthfuls in a mason jar… but double the price. Milkshake connoisseurs will rejoice here. An icey cold milkshake is served in a tall parfait glass AND the extras in the tin for only $6.50. Hallelujah!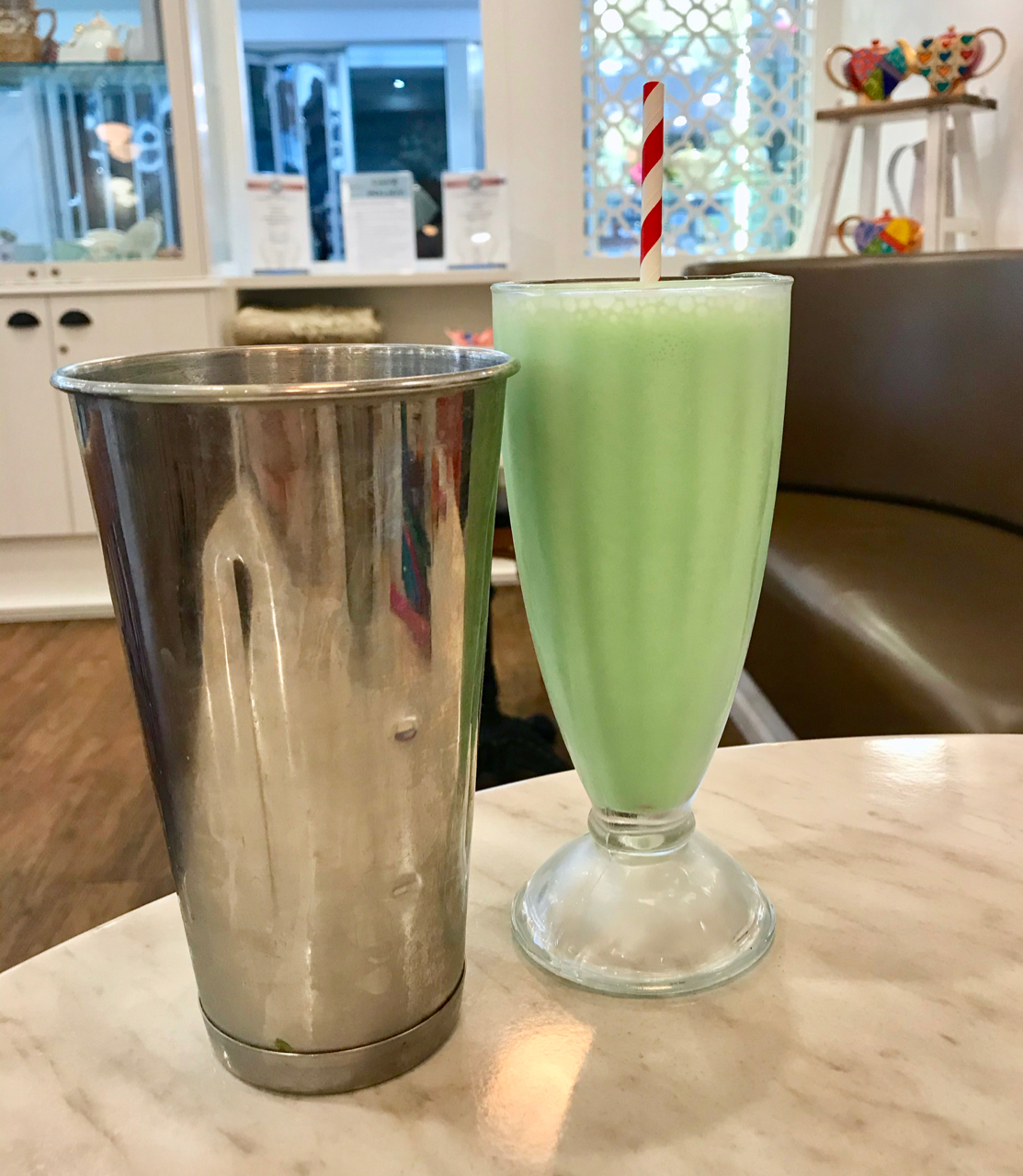 A hefty slice of quiche ($16) comes served with chips and a tangle of garden salad. There's no soggy bottoms here – a perfect crust is filled with a creamy eggy, cheesy filling loaded with ham and spinach. It's one of those satisfying lunches that just hits the spot.
There aren't many "iconic" sandwiches, but the old club sandwich ($16) is definitely one. Chicken, bacon, fresh tomato, crunchy lettuce and mayo stacked tall between three slices of toasted white bread makes for a tasty sanga. A side of chips is a must.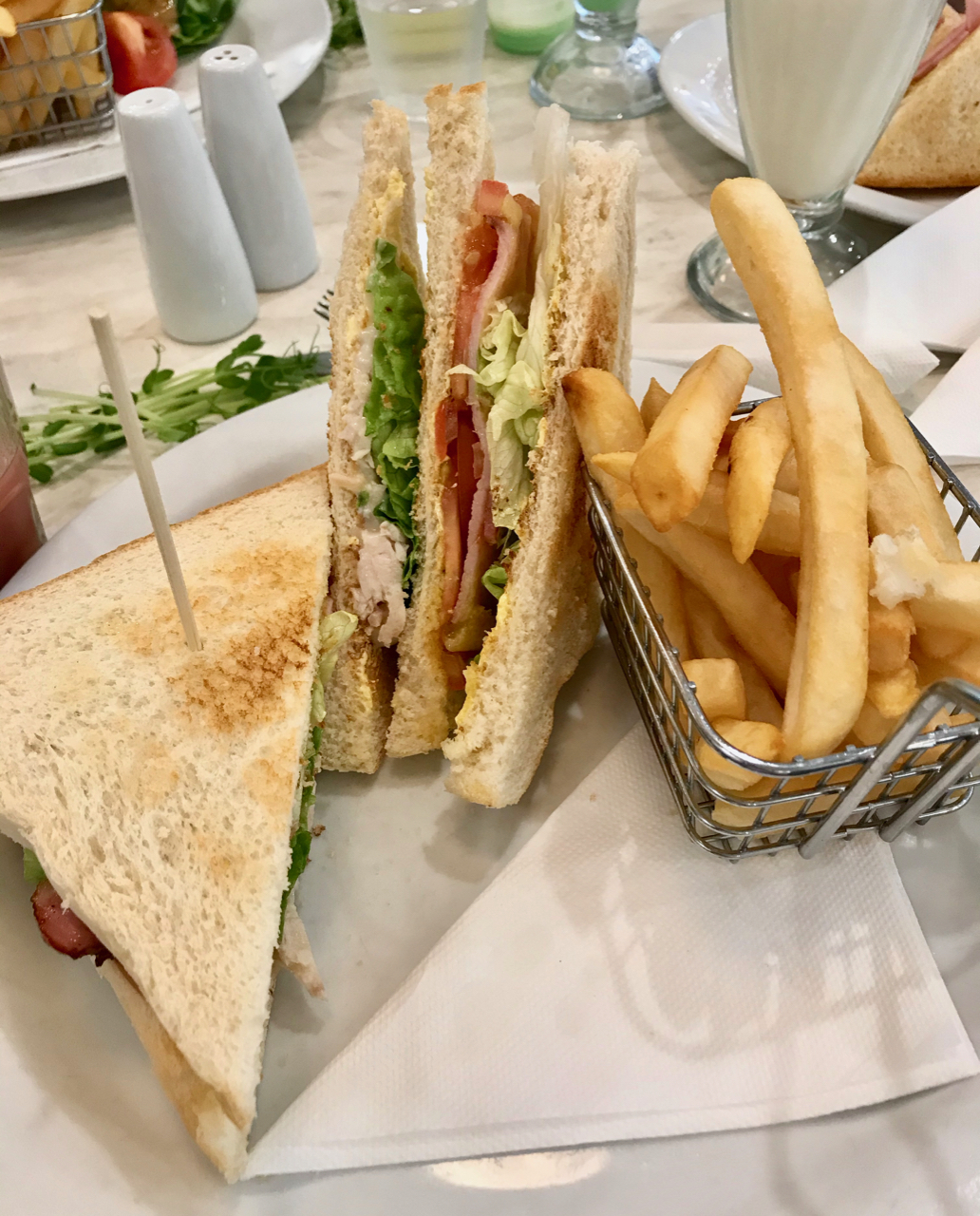 There's no need to travel to a city hotel for the high tea experience. Sundays see this cafe offer sweet and savoury finger food stacked high on fine bone china, using the most gorgeous vintage and quirky tea sets. Tea pots are in the shape of houses and love hearts, quaint, colourful cups and saucers are filled with cute biscuits. Very posh! Diners can BYO bubbles – perfect for those wanting to make it a special occasion.
Boulevard Cafe and Tea Rooms is just nice in every sense of the word. It's friendly, warm and a great place to stop for a spot of homemade food before battling the supermarket aisles.
Boulevard Cafe & Tearooms
Woodvale Boulevard Shopping Centre – Whitfords Ave, Woodvale
https://www.boulevardcafe.com.au
Listen to Liz Sheehan's full review with Oliver Peterson on Perth LIVE: