Slice of Perth – How to enjoy a feel good brekky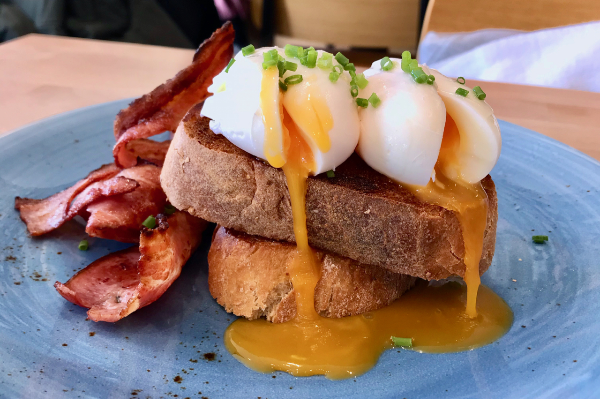 A brekky at Our Ruby Girl is going to leave you feeling pretty darn good. And I'm not just talking about the food.
Owner Sarah Yates works with approved service providers to hire people with disabilities. This cafe is truly an equal opportunity employer. You may find a little card on your table introducing you to the staff member serving you and how you can assist them.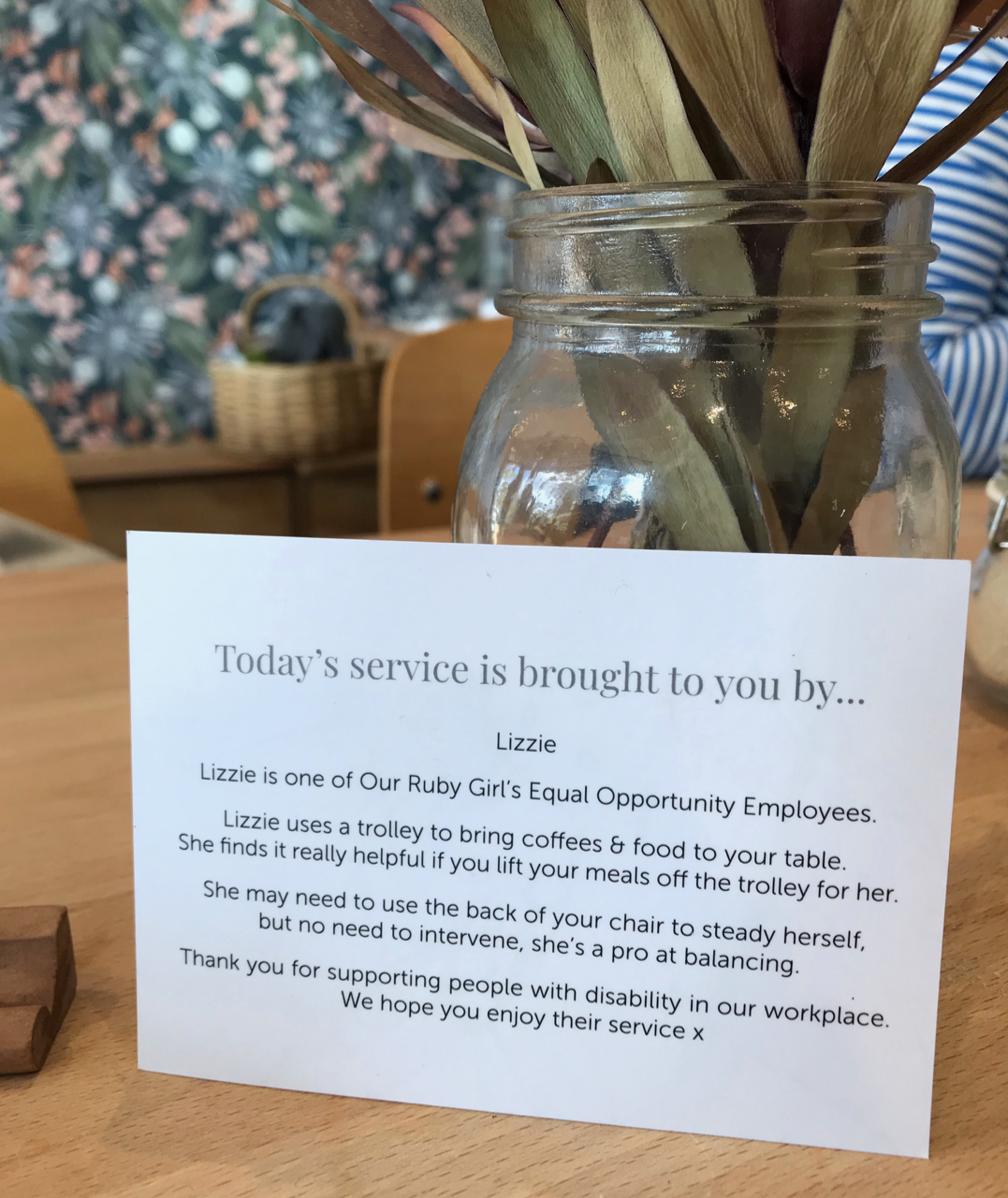 These guys also pride themselves on being a zero-waste operation. They have a composting system, don't use single-use plastics, recycle, use a kitchen garden out the back and there's a surcharge for single-use coffee cups – that's a pretty good incentive to remember to bring your own reusable cup!
The all day menu spans sweet and savoury with plenty of cheffy flair. Expect to see French toast with whipped honey and vanilla toasted pear, smashed avo with adobo dressing or house cured salmon with native warrigal greens on a potato rosti. It's no surprise really when chef Beth learnt under the tutelage of WA Chef of the Year Melissa Palinkas – owner of Freo's Young George.
Eggs benedict is a breakfast menu staple, so I love when I see a different take on this classic dish. Here they've gone with a reuben sandwich-esque style benny ($22). Served with a toasted bagel is a tangle of shaved pastrami, house made pickles and chives and the most perfect runny poached eggs. The make or break element is the hollandaise sauce – it's happy days for Our Ruby Girl with a thick buttery sauce offset by a slight tang from seeded mustard. What a gem of a dish.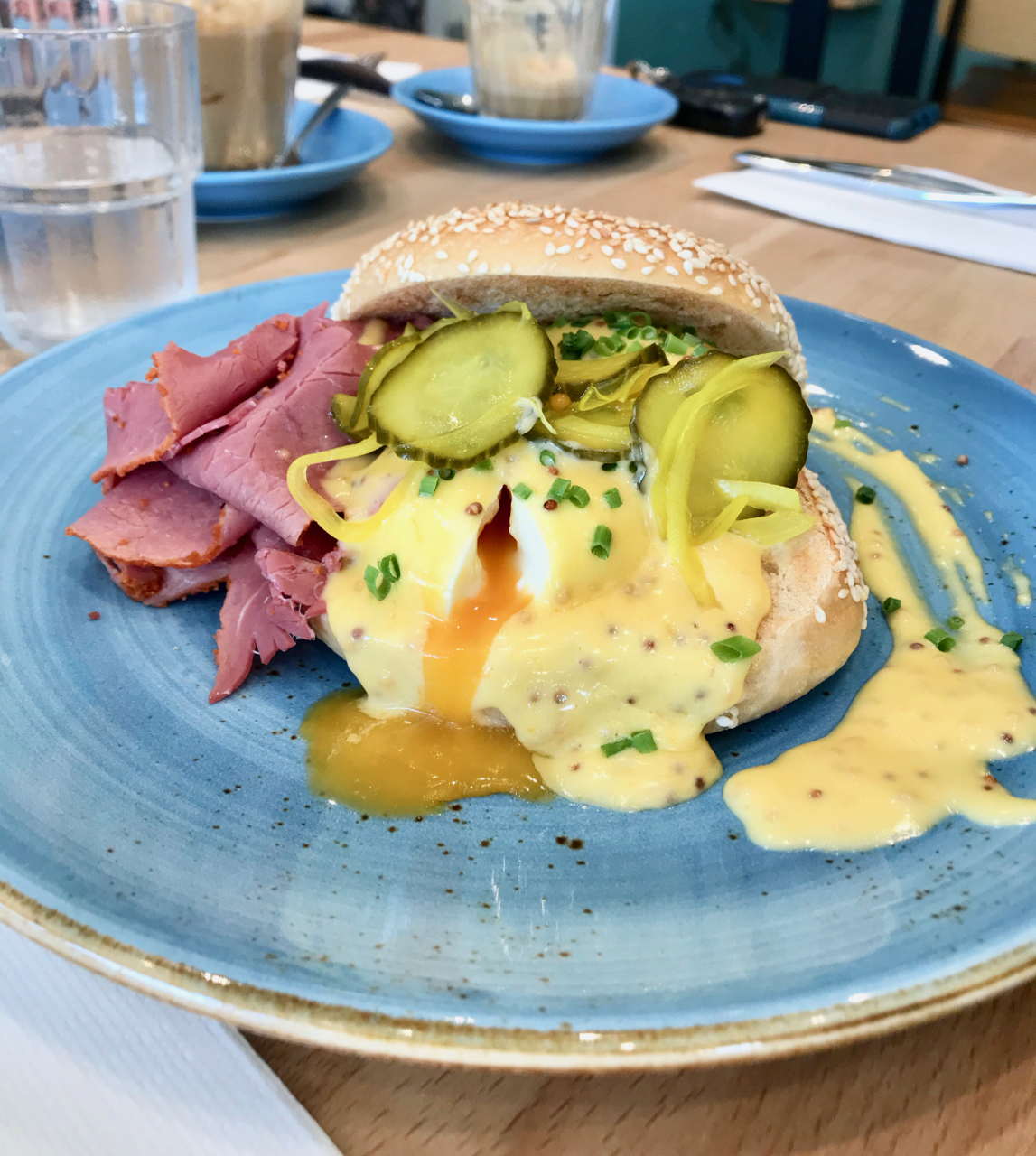 Similarly a simple serve of bacon and eggs on thick cut sourdough ($17) was nicely done. They got a 100% success rate on those gooey poached eggs and the bacon was crispy in all the right places. I love this "eggs and bits" option where you can build your own brekky just how you like it. Elements like haloumi, avocado, mushies, rosti or house cured salmon can be added to jazz up basic eggs on toast.
During the winter months porridge appears on menus and these bowls of artwork no longer mean you'll get boring oats with milk and honey. A pretty serve of chocolate buckwheat porridge ($16) came topped with granola for crunch, fresh strawberries and passionfruit curd for sweetness. The balance of flavours in this warming brekky was bang on. It was a bit like eating a chocolate custard pudding. Delicious!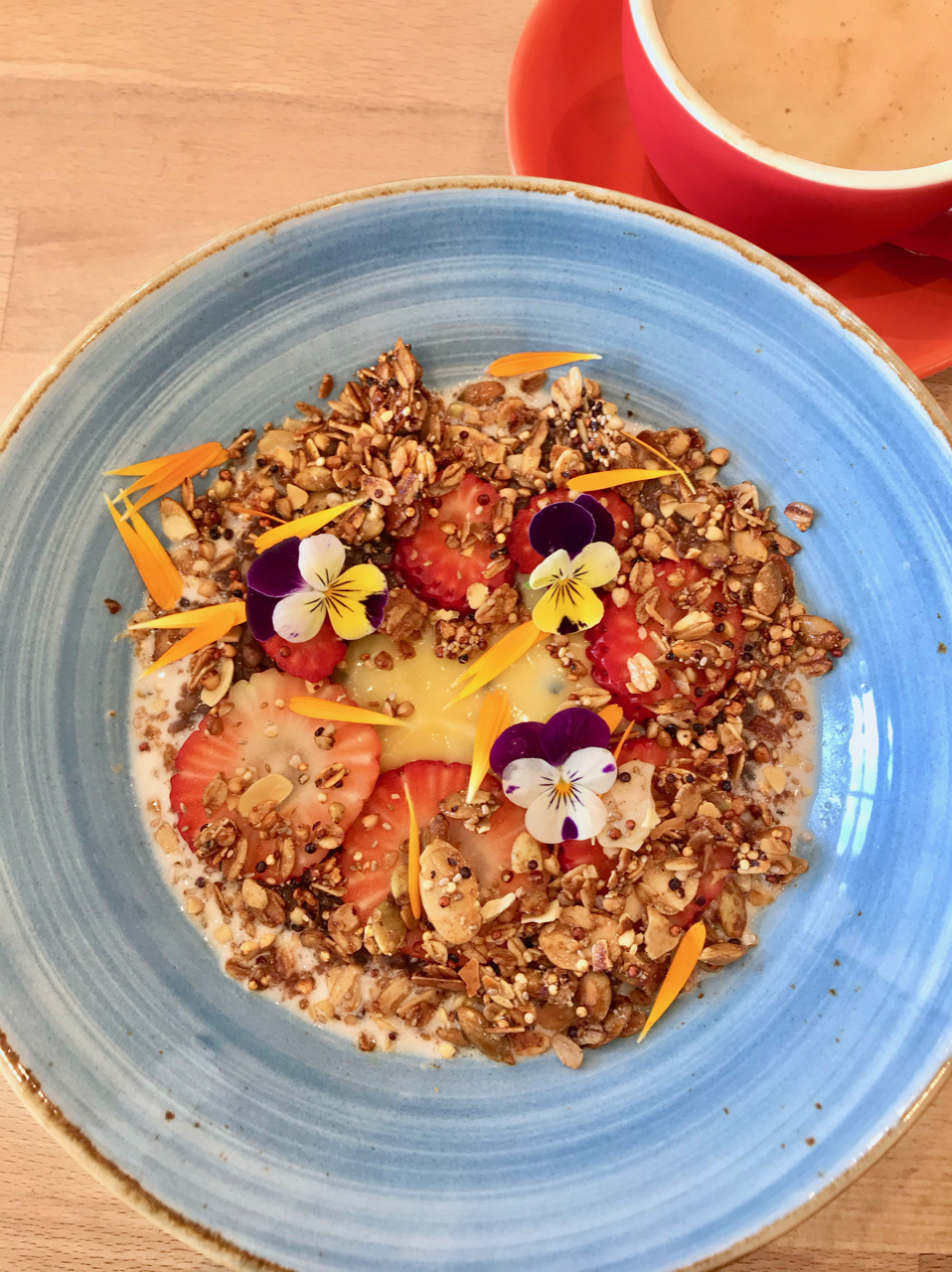 While I was here for brekky, I have promised myself I will return to try their steak sanga ($24) – slow roasted beef with onion jam, mushies, smoked Swiss cheese, horseradish cream, rocket and handout chips with truffle mayo. How good does that sound?!
Coffee comes courtesy of Melbourne roaster Locale Espresso. It's more of an Italian style roast so expect a full-body flavour. As for the tea, Margaret River mob Seven Seas Tea supply the loose leaves for a brew. Of course there's juices and smoothies for those who prefer a non-caffeinated drink.
If you're on the run, check out the cabinet filled with sausage rolls as big as your head, pies, bagels and gluten free tarts. There's also a fridge filled with takeaway dinner options such as lasagne and sticky date pudding. This cafe really has it all!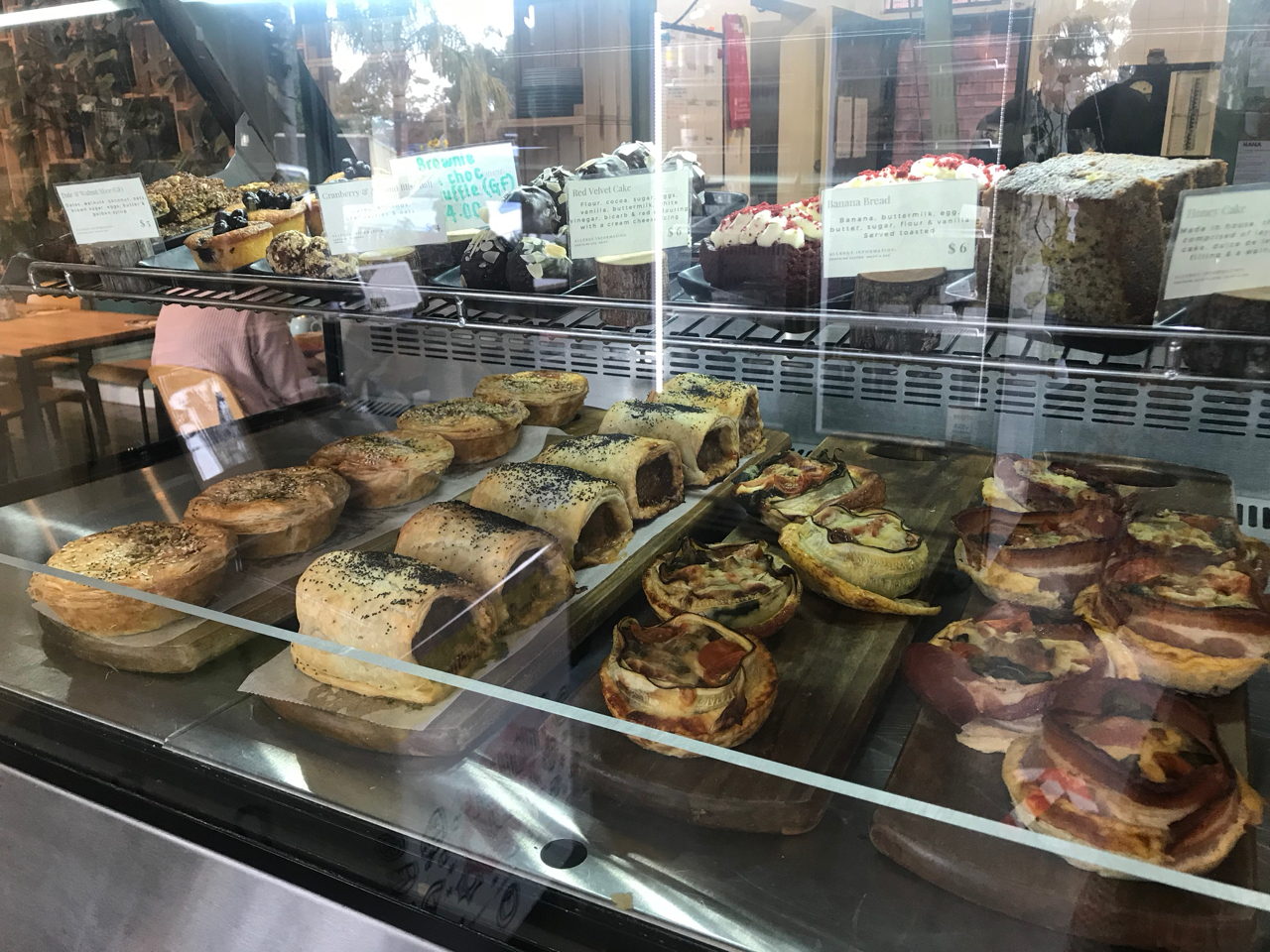 You might recognise this cafe given it was the location for one of the many daily COVID-19 related press conferences from the State Government. Back in early May, owner Sarah spoke about how she was planning to manage phase 2 easing of restrictions in her little cafe. Remember back when there could only be 20 people in a venue and you had to buy a meal with alcohol? We've come so far since then!
Before you leave, it's worth browsing the corner of the cafe filled with locally made arts and crafts, plants, homewares and a few tasty treats. You might find something to give someone to just to make them smile.
Our Ruby Girl
61 Ley Street, Como
https://ourrubygirl.com/
Listen to Liz Sheehan's full review with Oliver Peterson: