Slice of Perth – Dumplings!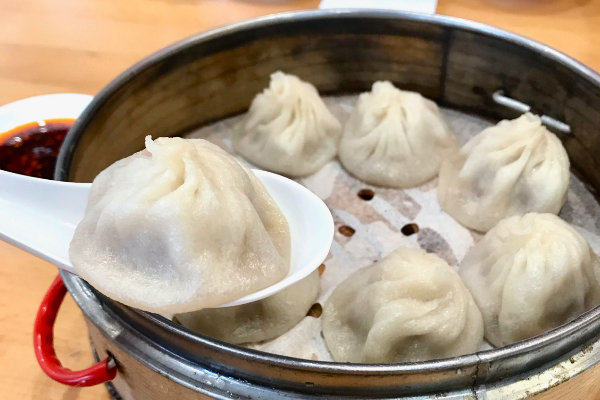 Authentic Bites Dumpling House is a strong contender for the best dumplings in Perth. The line of people outside almost every day is testament to this.
Freshness is key when it comes to a good dumpling. A wide window into the kitchen reveals a production line making those little parcels of wonder and they've got it all – from boiled, to steamed, to pan fried – it's dumpling mecca! Food comes out as it's ready and it's pretty quick, making this place a good spot for a work day lunch.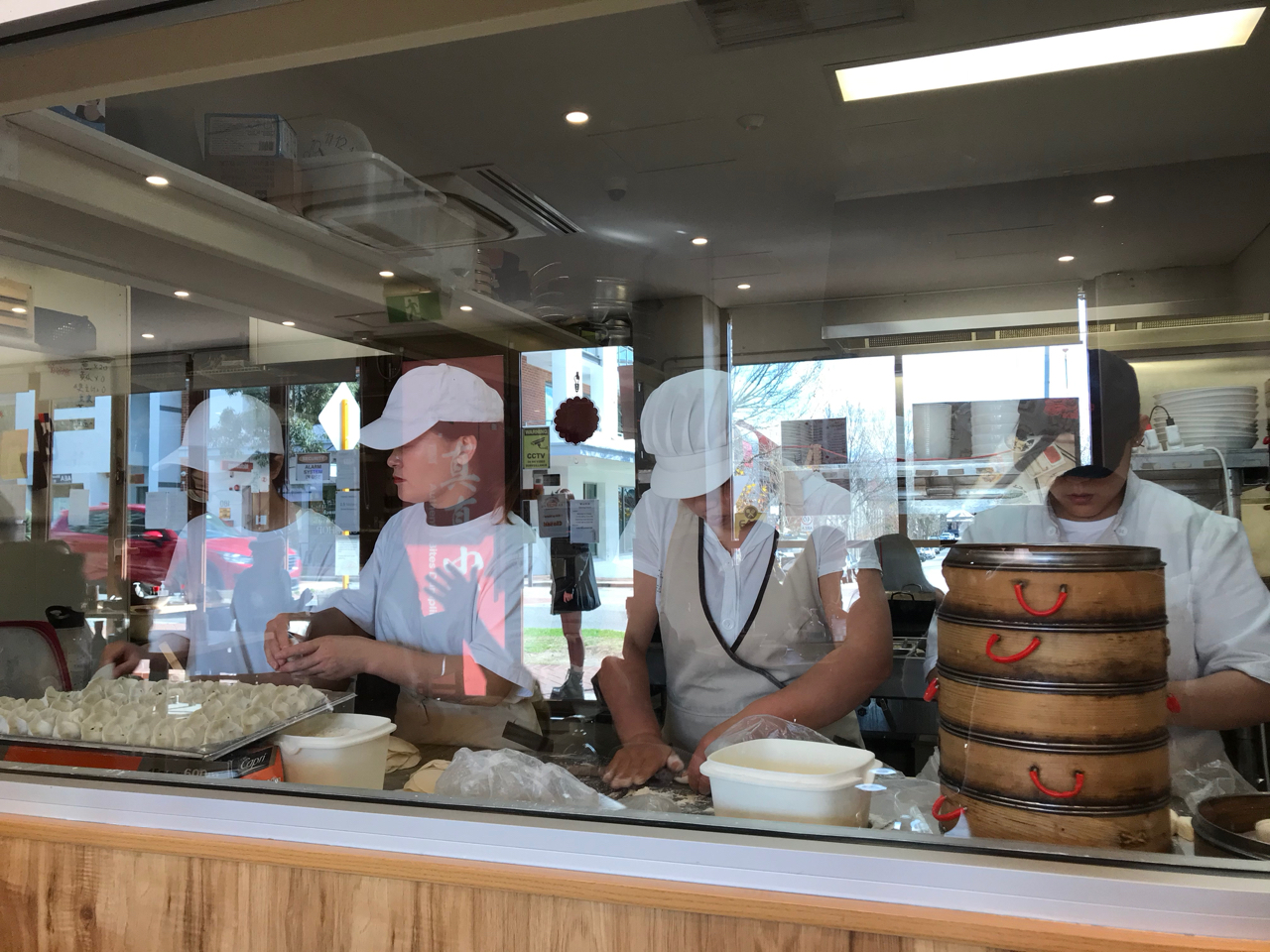 The litmus test for how good a dumpling house is would be the xiao long bao (soup dumplings – 8 pieces for $12). These little parcels filled with pork and soup come out so fresh they'll melt in your mouth. How does the soup get in there you ask? It's not sorcery…. A gelatinous broth is added with the pork, and once the hot steam hits it, the broth melts into liquid and presto…soup inside a dumpling!
A favourite among those who like punchy flavours are the pork and prawn wonton in "spice sauce" (12 pieces for $13.50). Boiled dumplings drenched in a spicy yet sweet peanutty sauce goes into serious plate licking territory. This dish is a must-order and is one of the best things on the menu.
Mix up the textures with a serving of pan fried dumplings (12 pieces for $13.50). Also known as "pot stickers", these chewy pillows are served with a crispy skirt (made from a flour mixture) and a quick dip in some chilli oil will really make them sing. There's a choice of vegetarian, pork, prawn and chicken or pork and kimchi.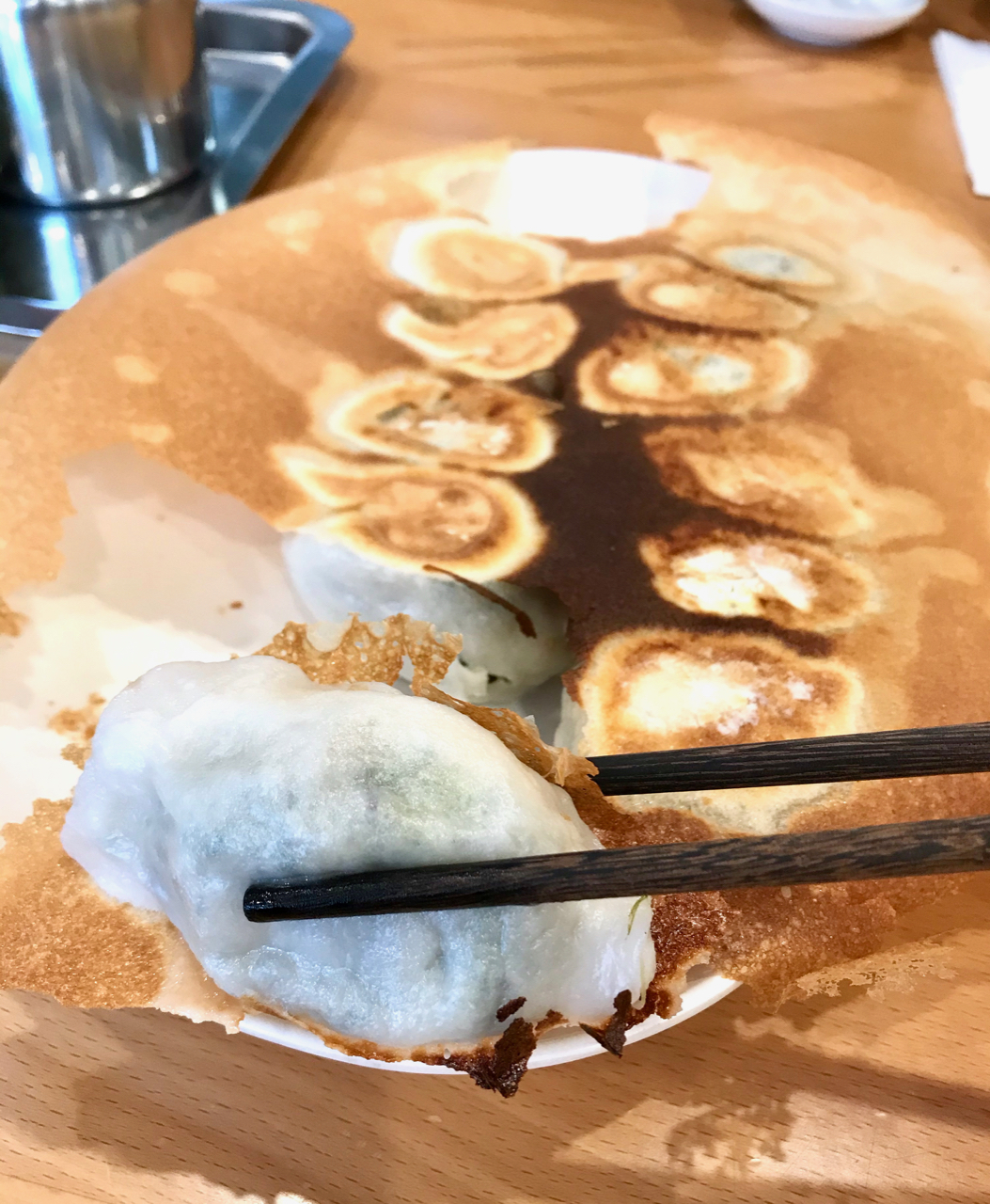 While the menu is of course predominantly dumplings, there are also soups and rice dishes. These are great for those who want a solo meal (We get it…sharing food isn't everyone's thing). A serving of greens can be a good way to freshen up a dumpling session – Chinese broccoli with oyster sauce ($8) is a perfect side dish.
Taro spring rolls ($8) dipped in sweet chilli sauce are a nice little treat to finish things off. Folded into netted spring roll wrappers is taro and sweet potato. While this wouldn't be considered "sweet" in western cuisine, taro is a popular dessert ingredient in many Asian cuisines including Chinese and Taiwanese. Give it a try – you'll be surprised!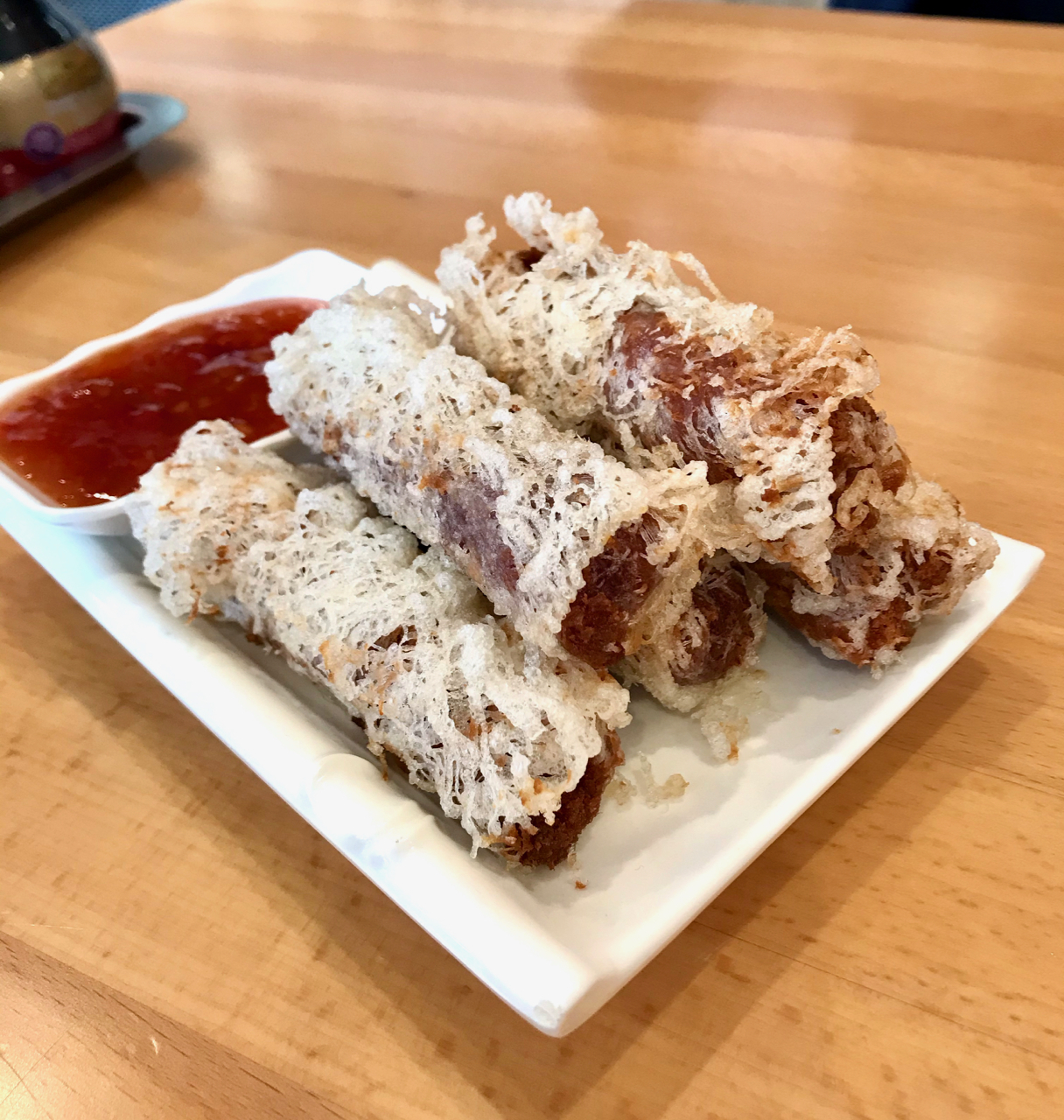 During COVID-19 restrictions these guys started to offer a selection of frozen dumplings along with their takeaway options. The good news is they're continuing this now they've re-opened. Frozen is a great option for those who want to cook dumplings fresh at home. Not confident or don't have the steamers? The takeaway dumplings travel well and are still steaming hot when you get home (based on travel about 15km away).
Authentic Bites Dumpling House
145 Newcastle Street, Northbridge
https://www.facebook.com/AuthenticBitesDumplingHouse/
Listen to Liz Sheehan's full review with Oliver Peterson: