Slice of Perth – could this be the best pizza in town?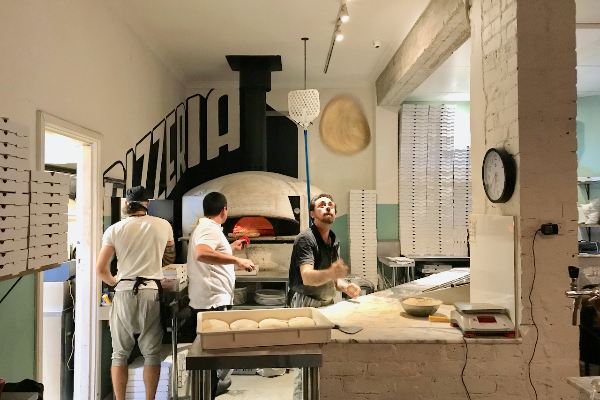 You haven't had wood-fired pizza until you've had it at Monsterella.
This little family owned pizzeria sits unassumingly in a row of shops in suburban Wembley. A pared back rustic interior is a big clue these guys are all about letting good food shine. Full tables every single night of the week is another sure sign you're onto a winner.
How the pizzeria got its name is just gorgeous. Owners Tania and Ryan tell the story of their  daughter who calls mozzarella cheese "monsterella". Love it.
To start, a serving of locally made pan fried Italian sausage ($14) really got the taste buds kicking. This popular antipasto was aged perfectly – not too soft but not so dry it was like eating a piece of leather. It comes courtesy of Kalamunda butcher Sebastians. Butcher Pep makes the sausages free from preservatives and the spice profile is bang on. A quick squeeze of lemon to brighten the flavours and you've got yourself a smashing starter.
Pizza is the main game at Monsterella. Dough is hand made and naturally risen for 48 hours with pizza sauce made with San Marzano tomatoes. There's plenty of theatrics when the bases are made with the dough being tossed high into the air. It looks pretty specky but it has a purpose – it helps keep some softness and air in the crust.
There's plenty of light topping choices such as a traditional margherita ($22) or the "bufalina" ($24) – buffalo mozzarella, fresh basil, olive oil and San Marzano tomato. Things get more serious further down the list with choices like the "Ronaldo" ($24) – fior di latte, salami, chilli, spanish onion and rocket or the "Capo" ($24) with nduja, smoked mozzarella, wood-fired capsicum and basil. These guys also give a hat tip to the room-dividing topping of pineapple with the "Al" ($23) – ham, pineapple pan fried in maple syrup, Spanish onion and mozzarella. Worth a try!
The pizza's aren't overloaded with toppings and on the first bite the wood-fired flavour hits all the right notes. It will have you closing your eyes as you chew and vow never to order from a chain pizza store again.
Gluten free eaters are well catered for too. The gluten free dough is just as good as traditional offering – light and crispy in all the right places. This is another notch in the "best in Perth" belt for these guys.
Several handmade pastas are on offer for those not feeling the pizzas. Sauces are light and simple to allow the pasta to shine. Again, they have gluten free pasta also available.
To freshen things up a simple Caprese salad ($13) is worth ordering. A mix of sweet, bright tomatoes, buffalo mozzarella, basil and balsamic does the job nicely.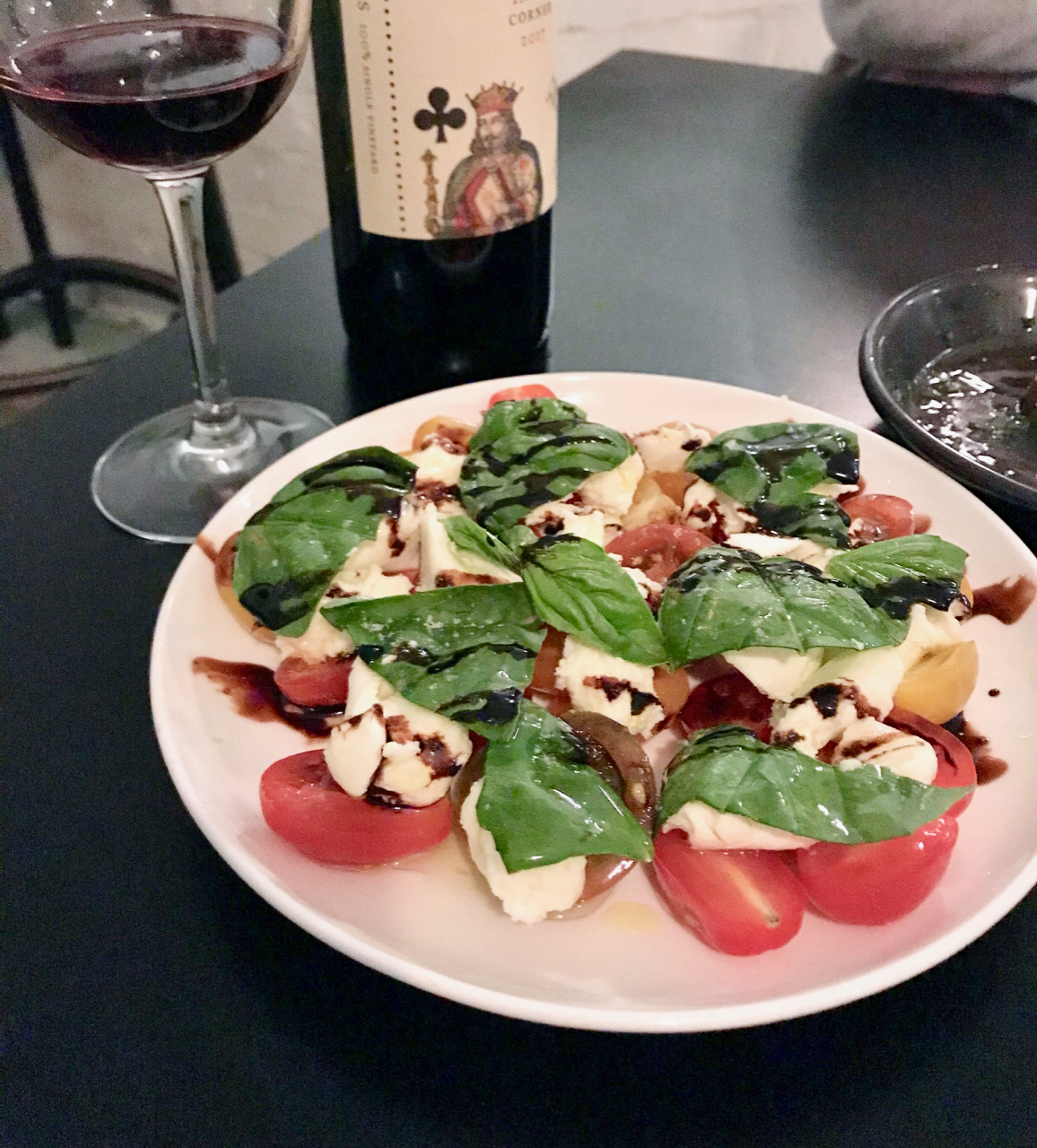 Kids are well looked after with a choice from a handful of pizzas ($12) and a couple of pastas such as spaghetti and tomato sugo or spaghetti with butter and parmesan ($10).
Service is quick but friendly and welcoming. The "quick" part is crucial when dining with the ankle biters. Parents will know there is a very short window from when kids are having a polite dinner to when it turns into absolute bedlam.
Monsterella is BYO beer or wine with a modest corkage charge. It's a great opportunity to take along that bold red you've been "saving" and enjoy it with the best pizza town.
To avoid disappointment, booking ahead is a must.
Monsterella Pizza
46 Grantham Street, Wembley
http://www.monsterella.com.au/
Listen to Liz Sheehan's full review with Oliver Peterson on Perth LIVE: