Slice of Perth – Big flavours in Ellenbrook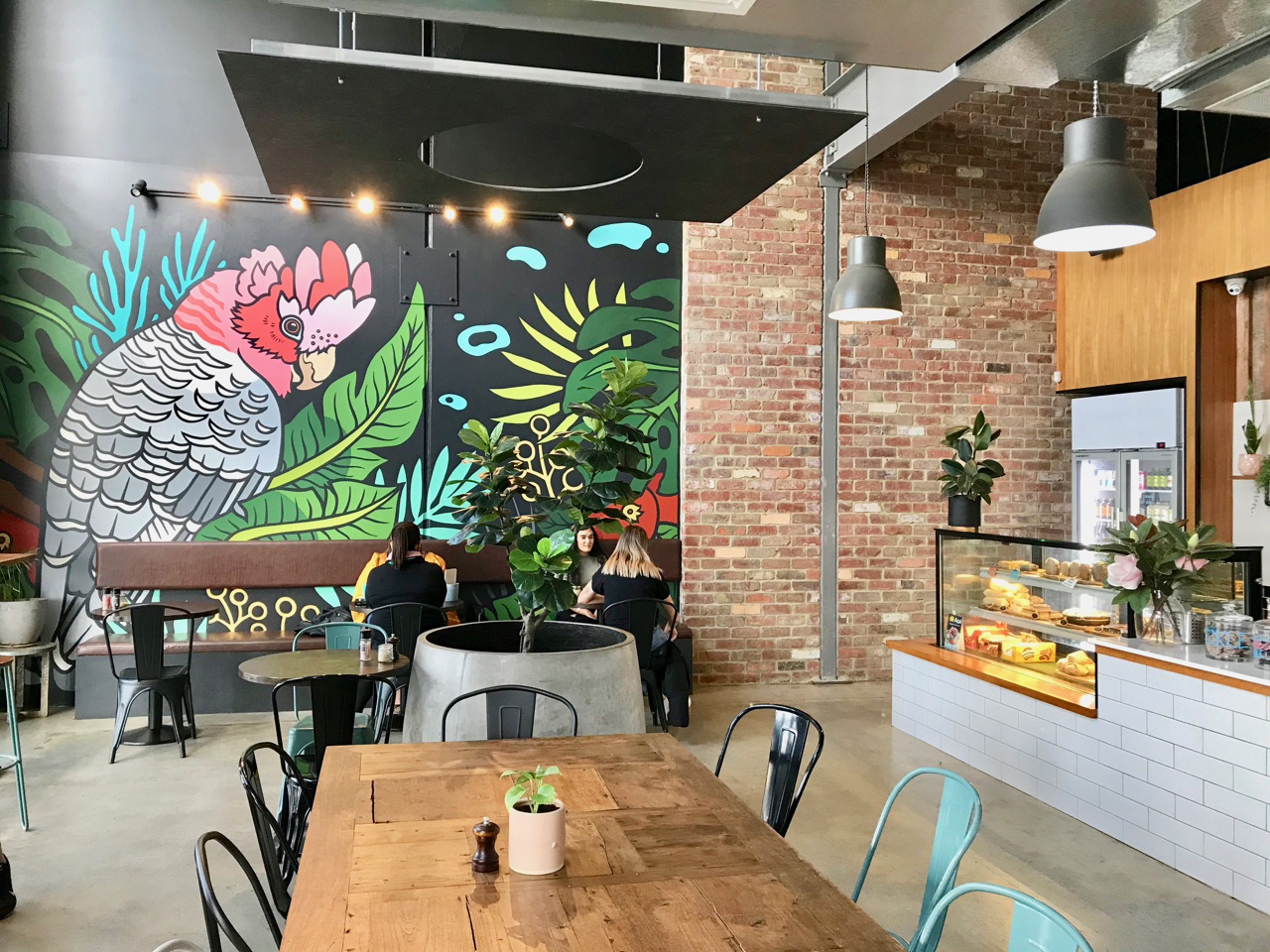 Ellenbrook – isn't it really far away? And they don't have a train line right? Well let me tell you what they do have which will make it worth the trip – a beaut cafe called Laneway Seven.
An all-day brunch menu means there is no rushing out of bed to get a serve of perfectly poached eggs before 11am. Or maybe you're friends with the kind of person who has breakfast at 5am and is ready for something more substantial by late morning. Whatever the case – this hefty menu has a little something for everybody. Spanning sweet and savoury, there is a focus on big flavours and decent sized serves – I'd even go as far to say there's almost an American barbecue theme to many of the dishes. Expect to see Belgian waffles with fudge and ice-cream, pulled pork or beef brisket eggs benny, avo smash and buttermilk pancakes with vanilla custard.
When it comes to something after midday, a separate lunch menu features burgers, tacos and a few salads – that sort of thing. Word around the traps is the "Boss Burger" ($21.90) is legendary. Double beef, bacon and cheddar stacked with a hash brown, lettuce, tomato and smokey barbecue aioli – wow.
Crumbed, crispy potato, parmesan and corn croquette ($22.90) risked being on the stodgy side but was just the right size to balance with a tangle of tender pulled pork. I loved the satisfaction of piercing the plump poached egg and seeing the gold yolk flow out. A punchy sriracha hollandaise made this dish really sing and a salty, smokey bacon crumble sprinkled around plate added a touch of cheffy flair.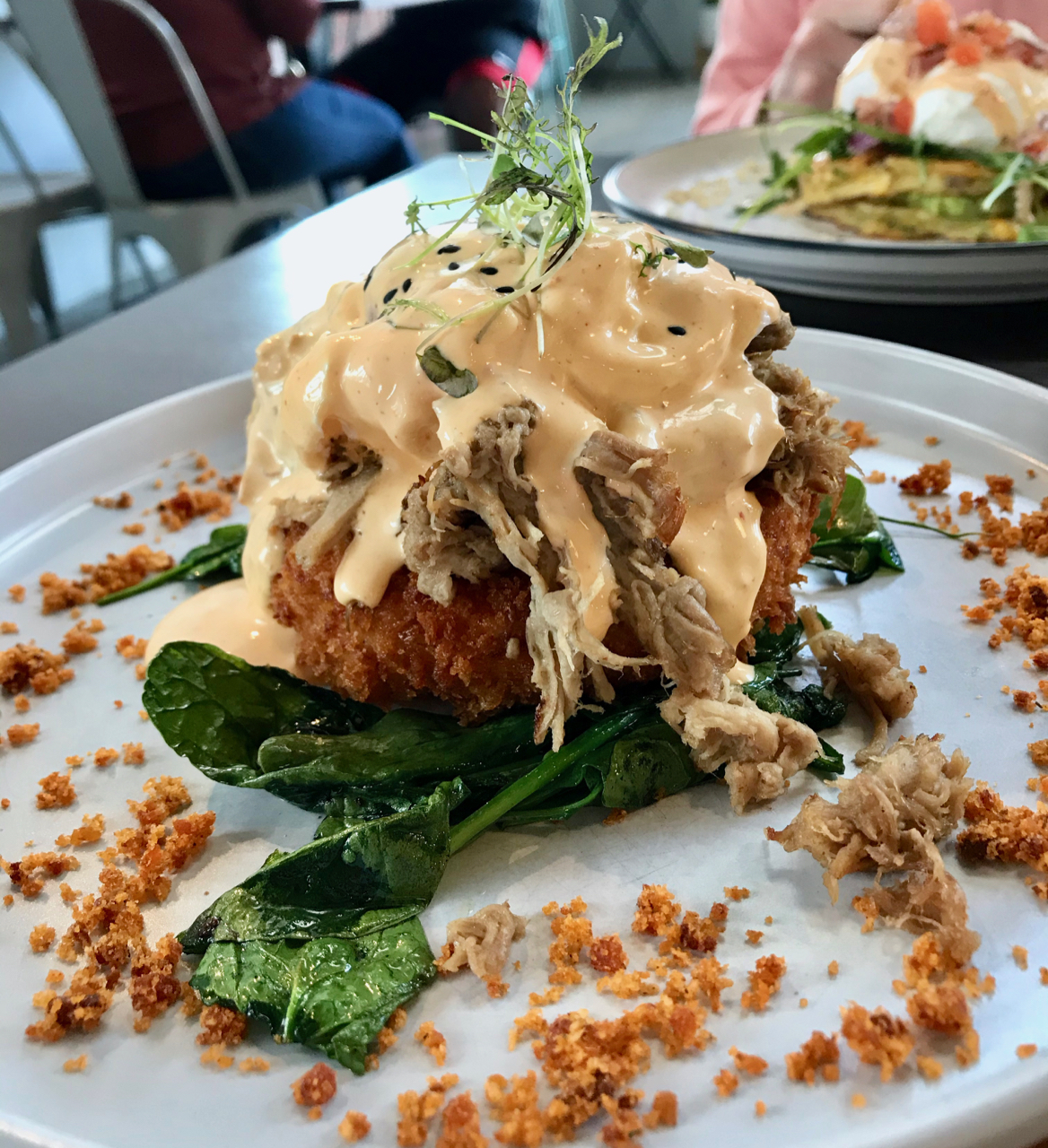 Sweet corn fritters ($19.90) were loaded with the good stuff. There's nothing worse than getting "corn" fritters that are more fritter than actual corn. Sandwiched between the two is smashed avo and crowning the top is a simple but tasty tomato salsa, peppery rocket and perfectly poached eggs. A smokey chipotle mayo add a nice little kick.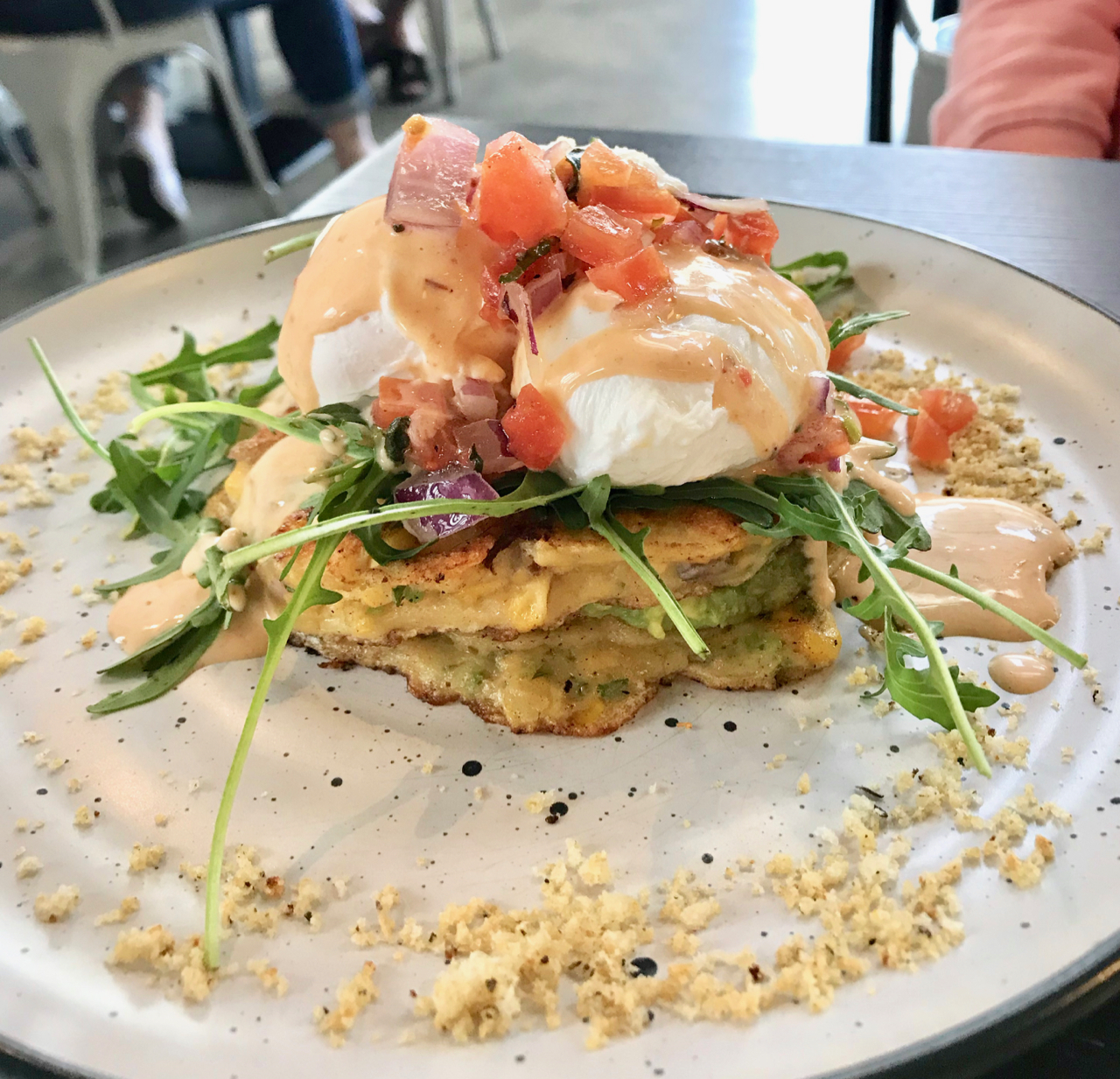 Coffee comes courtesy of Baldivis roaster Brother of Mine. I've only seen their coffee used in a few places, including their own cafe, so if you see it – do yourself a favour and order a cup, you won't be disappointed. There's a bunch of smoothies ranging from healthy to indulgent and those who are shredding for summer can add a scoop of protein powder. With a week-day opening time of 6am – they're perfectly positioned to scoop the early morning crowd embarking on the city-bound drive.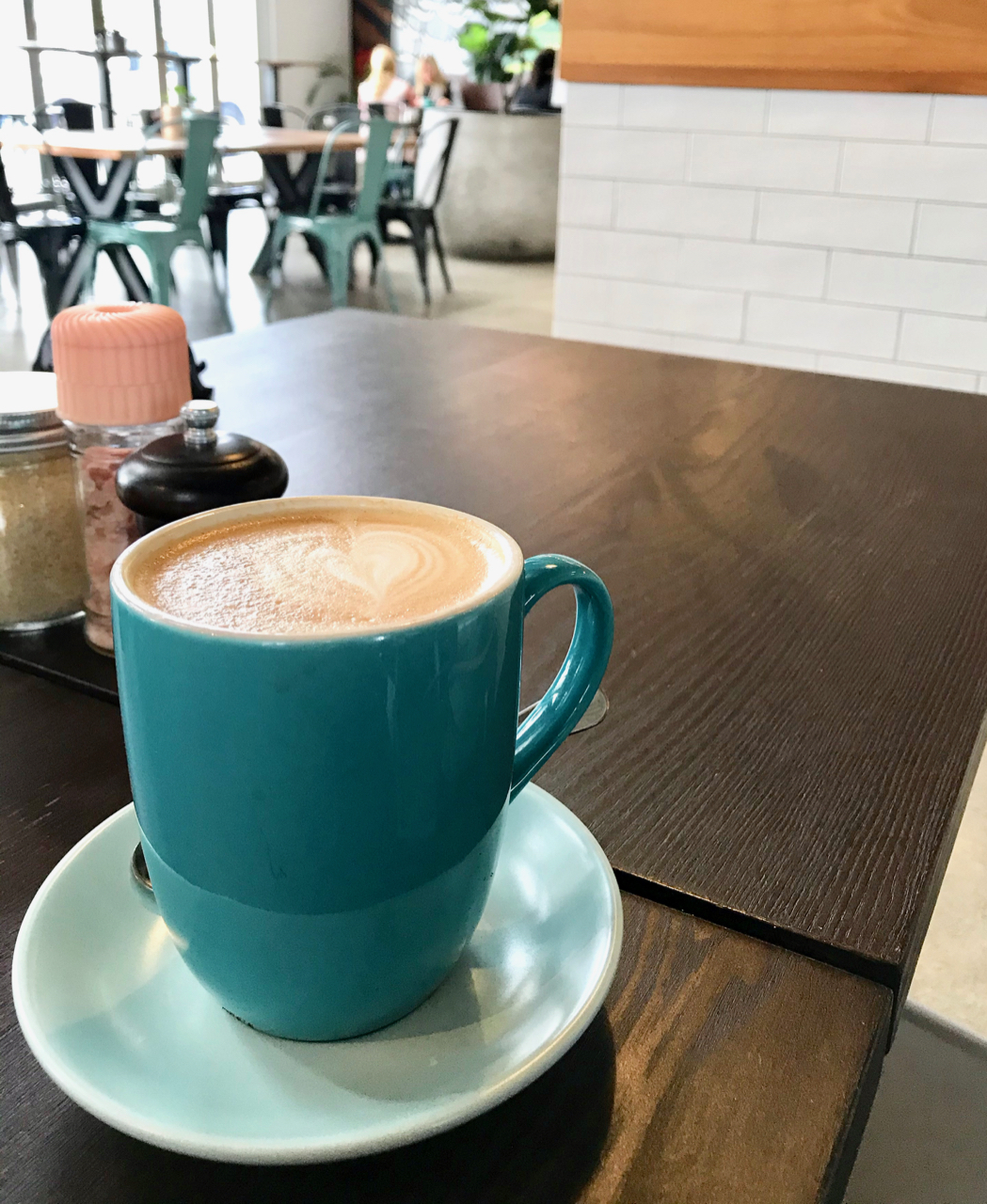 As it gets closer to the end of the week, the desire to cook after work starts to run low. Laneway Seven offer some pretty good cheap eats – Wednesday has $15 steak sandwiches, Thursday is $10 cheeseburgers and Fridays it's all about the 300g aged rump with chips and sauce for only $17.90. You can bring your own bottle of wine or a beer or two and have a thrifty night out. And yep – they'll do dinner takeaway too.
I love that this cafe caters for large groups, families, those having a business meeting or a few new mums with bulky prams and sleeping newborns. Service is friendly and fast
Laneway Seven exactly what a great suburban cafe should be. Ellenbrook residents are one lucky bunch to have this joint in their backyard.
Laneway Seven 
42 Main Street, Ellenbrook
www.lanewayseven.com.au
Listen to Liz Sheehan's full review with Oliver Peterson: