Slice of Perth – A country pub worth the drive
What happens when a mob of farmers decide to buy the local pub and restore her to her former glory? Brilliance!
The 134-year-old Imperial Homestead sits pride of place on the main drag of York. She even recently impressed the judges of the State Heritage Awards, coming runner up in the "Heritage tourism product" category.
This grand old lady is everything you'd expect from a good country pub. Friendly no-fuss service, verandah around the front, a cosy bistro for inside dining and stacks of seating in a back courtyard complete with a firepit.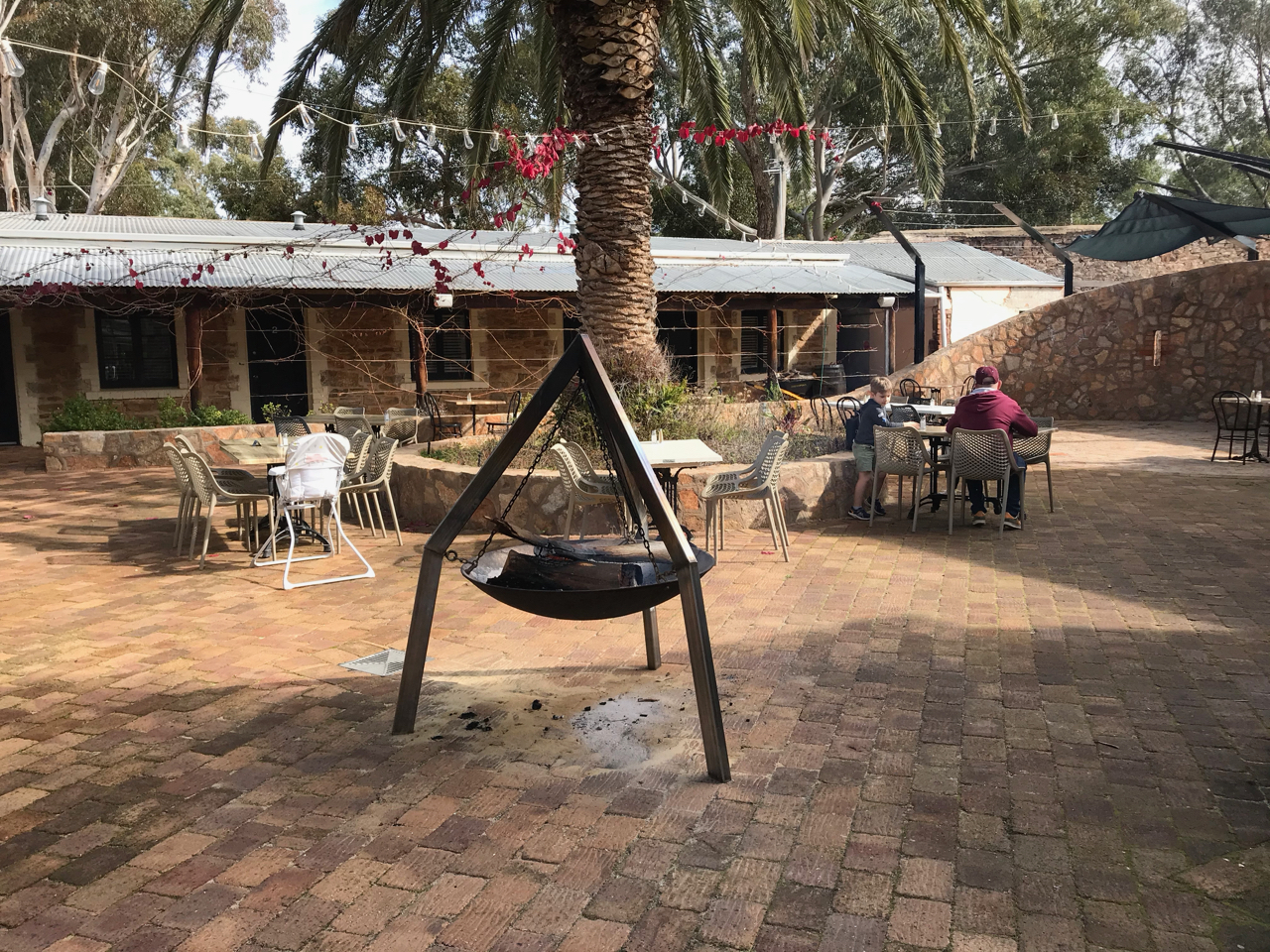 The range of brews on tap caters for those who like a mainstream beer like Swannie D just as well as it does for those who prefer more niche craft labels.  There's a strong focus on WA wines with plenty of options by the glass. They're well priced too, diners can expect to pay under $10 for a glass of their chosen drop.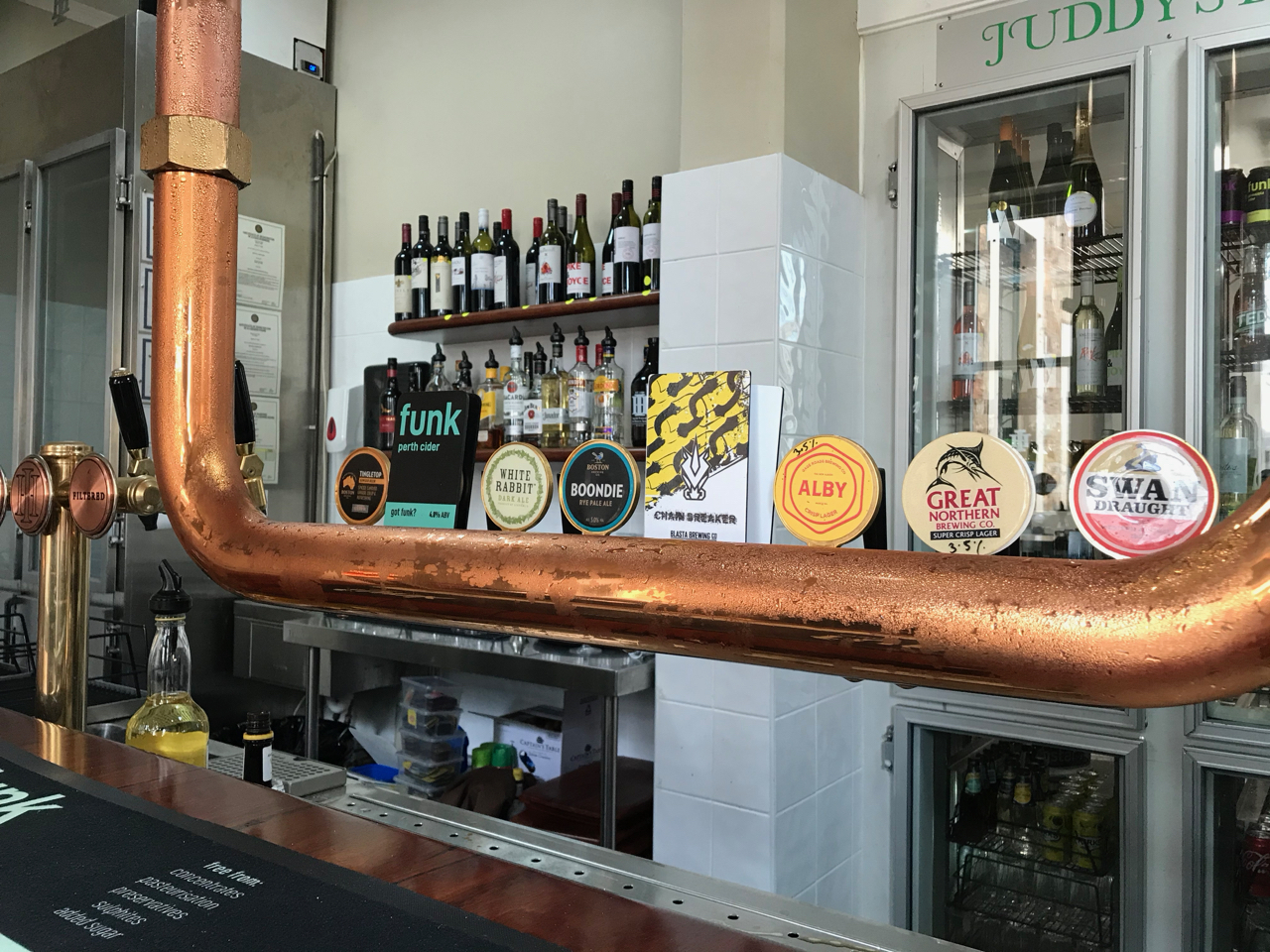 The menu? It's full of good standard pub fare plus a handful of "cheffy" dishes. Diners can expect to see steak sandwiches and burgers alongside confit duck leg with a shiraz jus or a seafood paella. It's a decent selection with big serving sizes to feed a big farmer sized hunger.
A serve of garlic bread ($11.50) made with sourdough from the local bakery is hard to pass up. It was salty, garlicky, soft and buttery. The tang of the sourdough just topped it off. When garlic bread is THIS good you wonder why you never order it anymore.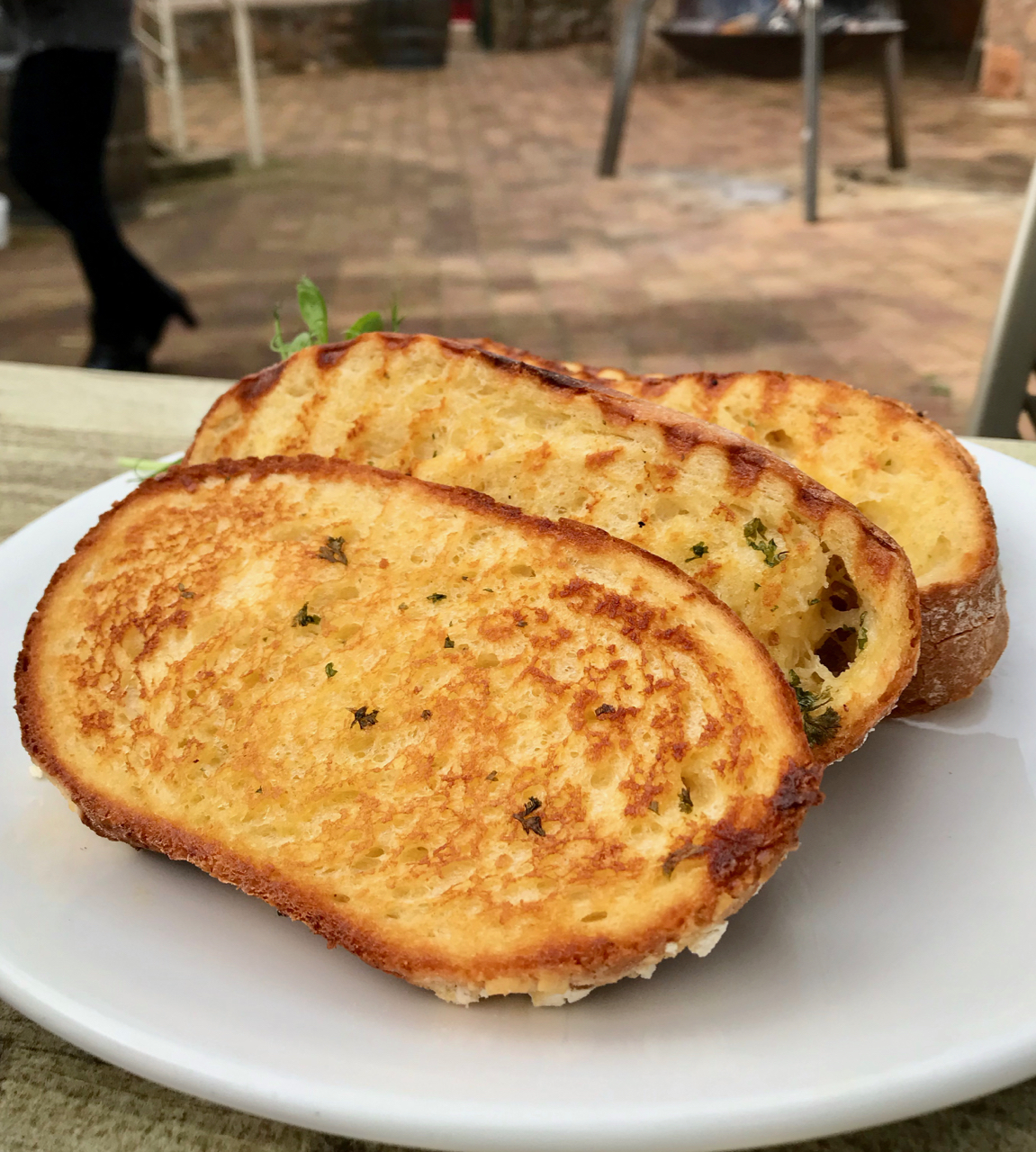 Entrees are mostly made for sharing but there's plenty that would do well solo like the pork belly bites ($17.50). Despite the fat needing a touch more rendering, these cubes of belly are tender and sticky served with the perfect bed fellow of plum sauce and glazed fruit. The celeriac mash balanced the sweetness out nicely on this pretty dish.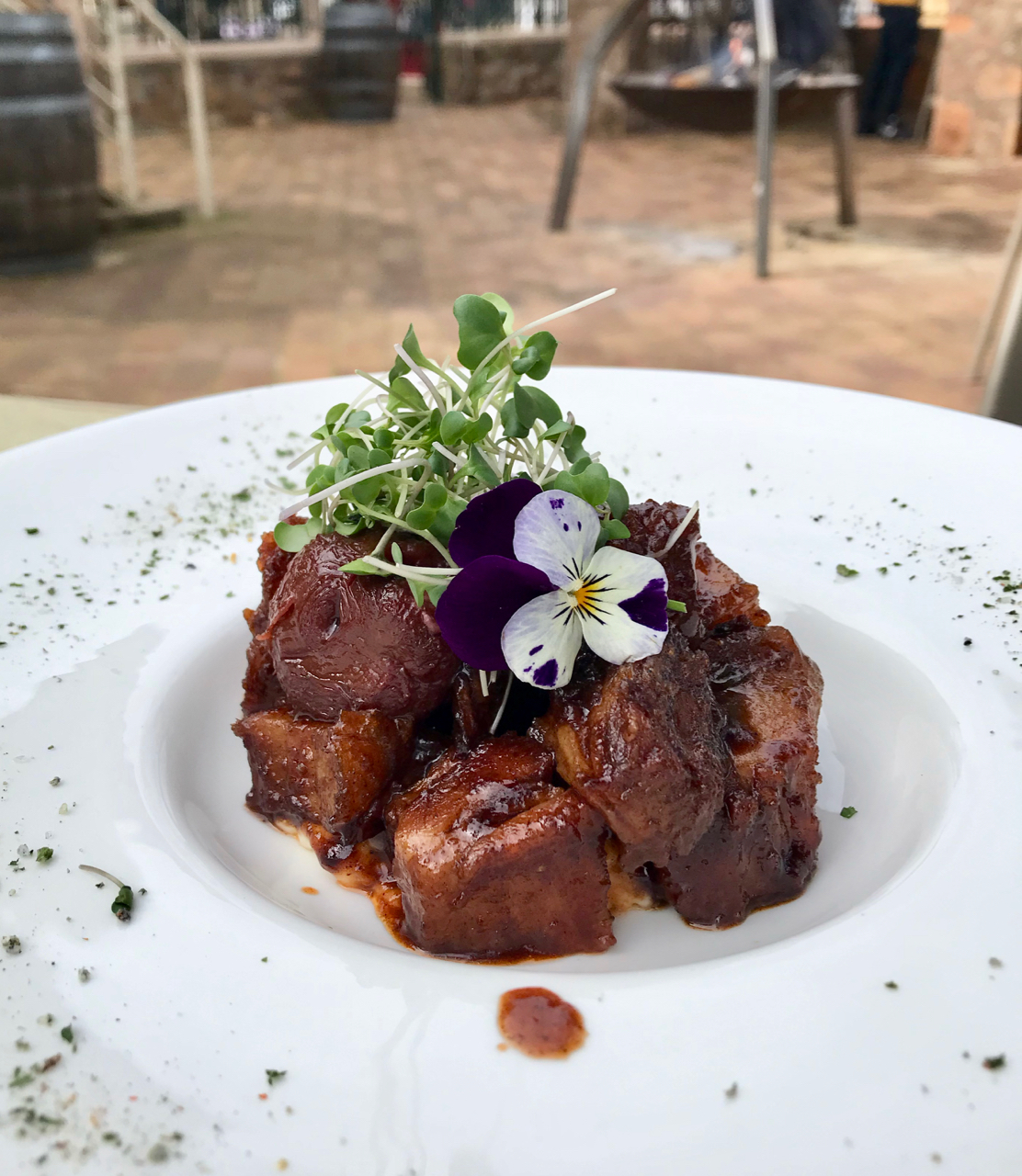 Kangaroo loin ($31.90) came wrapped in prosciutto and really showcased the chef's talent. Cooked medium rare and well rested, these tender strips of roo married well with the saltiness of the prosciutto. Glazed plums, creamy mash and seasonal veges with a port gravy rounded this out make it a gem of a dish.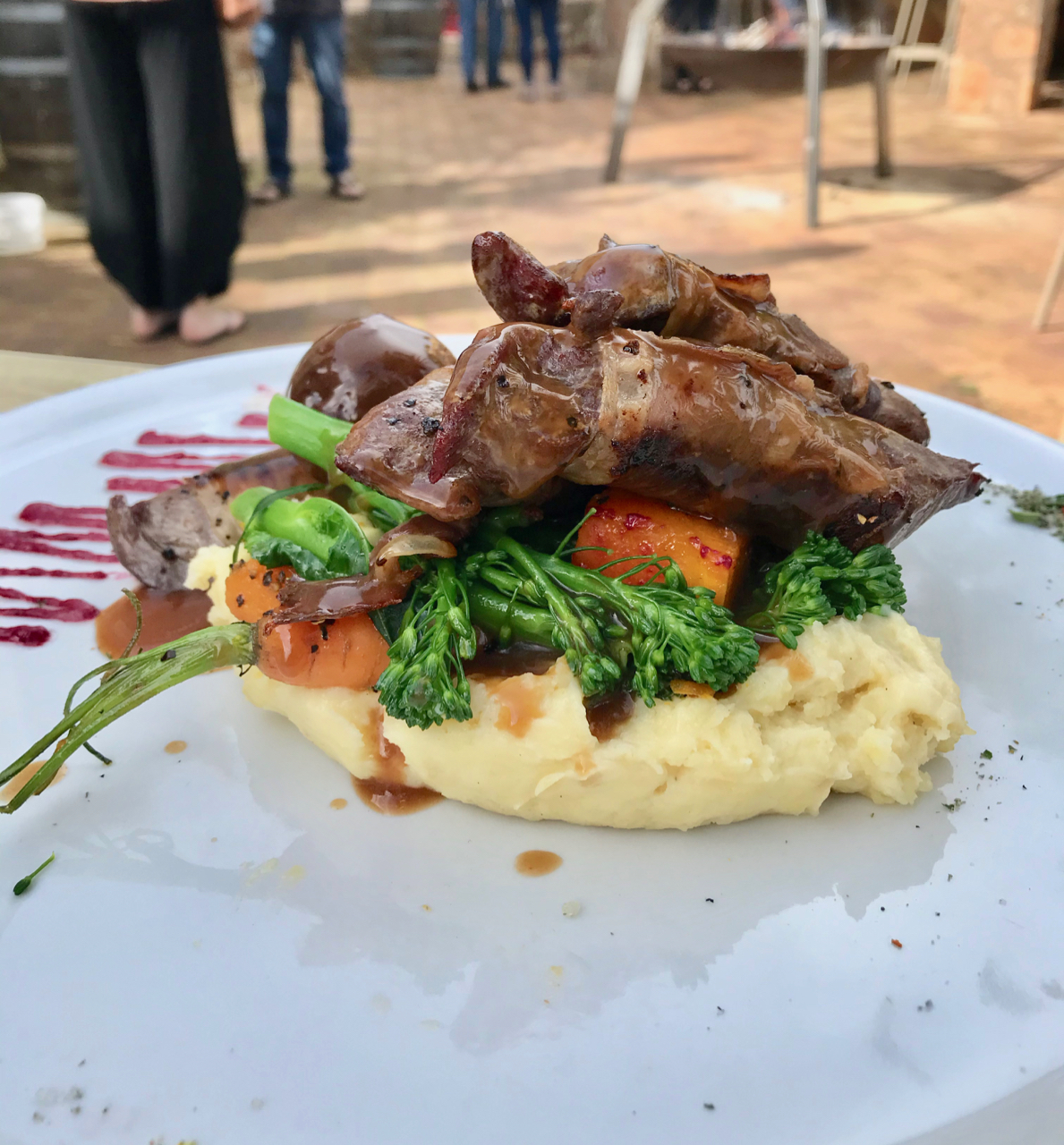 When is a pami not a parmi? These guys have the confidence to offer the most popular pub meal with versions topped with bacon and egg or "hawaiian". The serving size is not for the faint hearted. A massive crunchy crumbed chicken breast topped with melted cheese is crispy in all the right places. Along with the usual suspects the Hawaiian version is, of course, topped with pineapple.. Strangely it worked, although traditionalists might disagree. For those who already have their knickers in a knot, never fear – the traditional parmi ($30) is still on the menu – they'd be run out of town if it wasn't.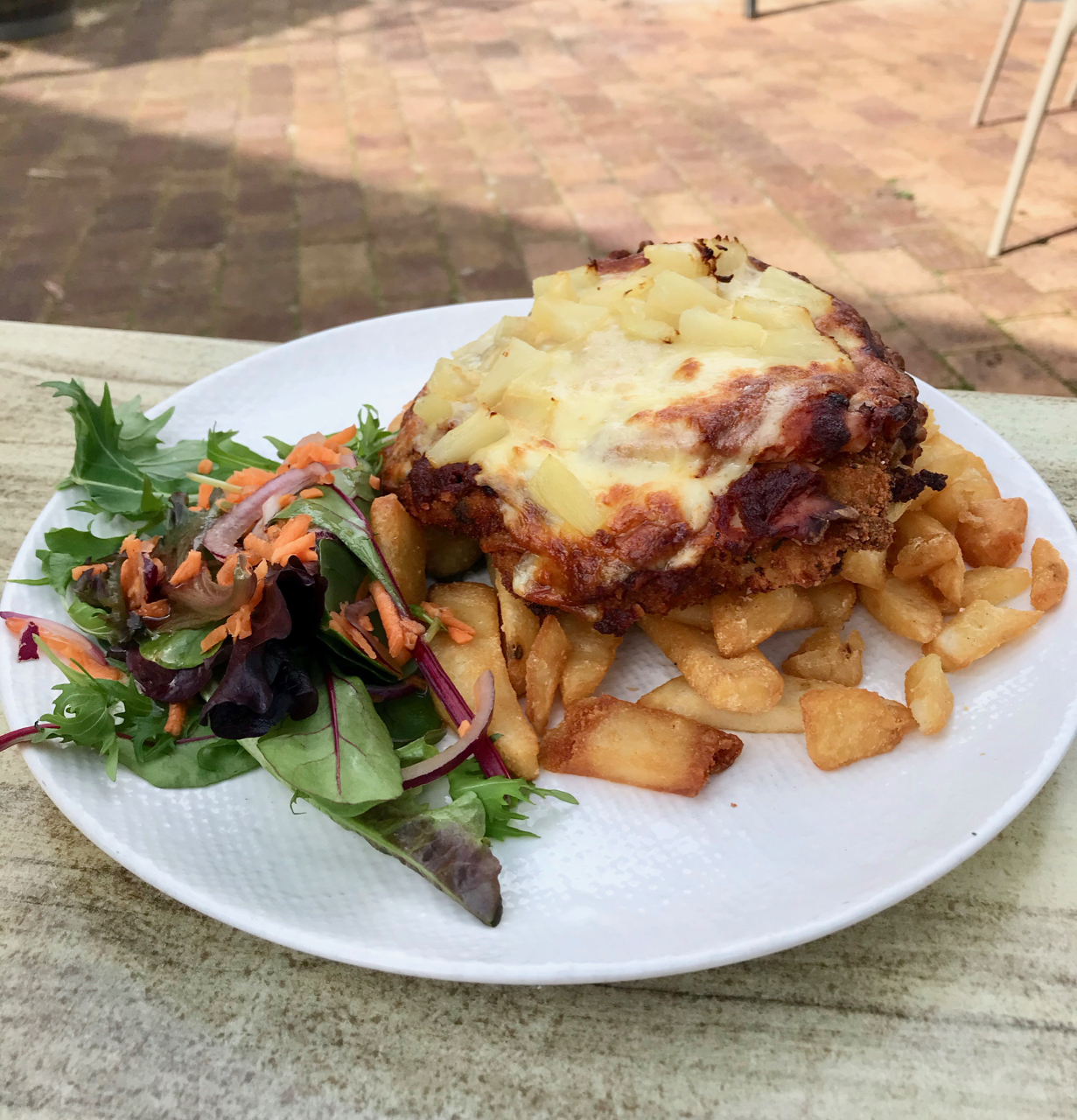 Imperial Homestead fills quickly on a weekend, so bookings are a must. Trust us when we say this country pub is one worth taking a day trip for.
Imperial Homestead
83 Avon Terrace, York
http://imperialhomestead.com.au