'Slammed on my head': Former juvenile inmates sue over alleged mistreatment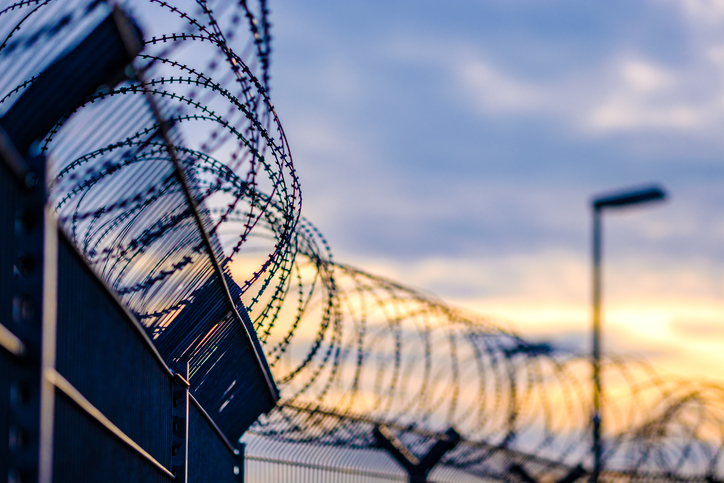 Nearly three hundred former inmates from Perth's only youth detention facility are suing the state government over their treatment at the Banksia Hill Detention Centre.
It comes after a report outlined allegations of serious mistreatment, and a reduction of vital services including the need for a crisis care unit.
Levitt Robinson Solicitors senior partner Stewart Levitt, who is leading the class action, said children are being kept in their cells for extended periods of time.
"There have been a couple of instances where they have had such little mobility that they have developed blood clots," he told Liam Bartlett.
He said hundreds of former inmates have joined the class action, and it is expected more will come forward.
"It has happened to a whole generation of children, majority of whom are indigenous, many of whom are intellectually challenged, some have physical impairments as well.
"The state, instead of acting as a guardian of these children, effectively victimises them, and denies them any reasonable foundation for a healthy and constructive life."
Former inmate John, whose real name has been kept private for legal reasons, claims guards tore ligaments in his ankle after he tried to make a phone call, which he was promised for completing duties.
"It lead to him calling a code red and me being detained, picked up and slammed on my head and carried down to solitary confinement," he said.
"I was then slammed again whilst being handcuffed, I had two officers, one with their knee in the back of my neck, another with his knee in my lower back.
"I could hardly even move … one of the officers had my ankle in an ankle lock.
"He kept twisting and twisting until I felt a tearing sensation and a pain that I can not describe.
"He didn't stop until one of the officers that was in my back actually told him to stop."
John was taken to hospital for treatment and claims he spent the remainder of his time in prison on crutches.
"No one deserves to be treated like that, especially a child," he said.
Court proceedings are yet to commence and Levitt Robinson Solicitors are still taking registrations.
Press PLAY to hear more about the class action 
A Department of Justice spokesperson has released the below statement.
All prisons and the Banksia Hill Detention Centre in Western Australia are subject to independent oversight by the Office of the Inspector of Custodial Services (OICS).
Official visitors also frequent our facilities on a daily basis. In addition to custodial staff at Banksia Hill, a number of allied health and education professionals are employed to work closely with the young people supported by external service providers.
The Department of Justice has a dedicated investigation unit to respond to misconduct allegations.
The Corruption and Crime Commission has broad powers to investigate serious misconduct and the WA Police Force investigates allegations of criminal conduct.
If there is a specific allegation of mistreatment, it is important that the allegation is made to the Department of Justice, or one of these bodies, so that it can be investigated and any appropriate action can be taken.
(Photo: iStock by Getty Images.)