Simpson: Small things cost us big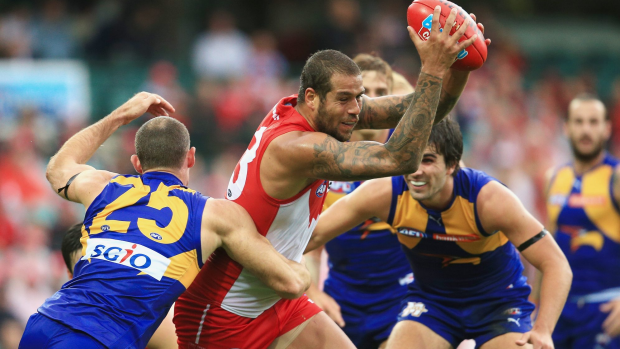 Adam Simpson says a series of small mistakes became costly in the Eagles' 39-point loss to Sydney.
In another loss to a fellow contender on a shorter, wider ground, West Coast led late in the third term before the Swans booted the last six goals to win.
Simpson said while he likes to move on quickly, the team reviewed the game thoroughly on Monday.
'There were some small things that turned into big things to be honest,' Simpson said.
'Too often we didn't win a critical contest or turned a ball over in really bad position and a team like Sydney just made us pay.
'Probably the last ten minutes of the third quarter when we hit the front and then we let a three-goal turn around slip was the most disappointing part.'
Simpson also defended Mark LeCras after he had a quiet game with 13 possessions and didn't hit the scoreboard.
'He's playing the same role he played last year,' Simpson said.
'I think he'd be the first to admit he had a quiet game on the weekend, but he's a quality A-grade player and he'll work through it, he'll be okay.'