Simpson says Eagles building football brand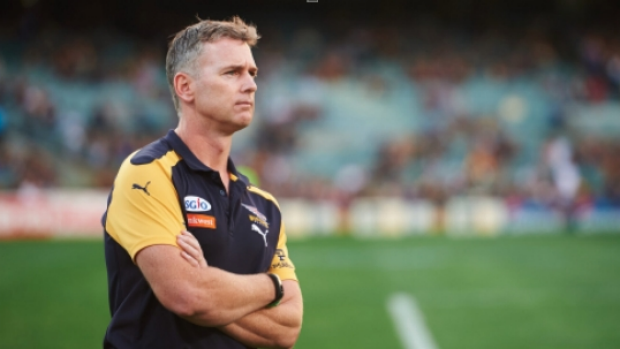 West Coast coach Adam Simpson has pointed to the bigger picture on the back of a four-game winning streak.
The Eagles have beaten Gold Coast, Port Adelaide, Greater Western Sydney and Brisbane in the last month to sit second on the ladder behind Fremantle.
Simpson said he though his team did an excellent job of handling the wet conditions on Saturday night against the Suns.
'We think we're building on a style that's going to stand up in bigger games in terms of hopefully finals one day,' he said.
'We've been pleased with the results and obviously the margin has been pretty handy in two of the three games.
'I think the way we're going about it is a little bit different and like I said hopefully it stands up under pressure.'
Listen to him here: