Simpson praises leadership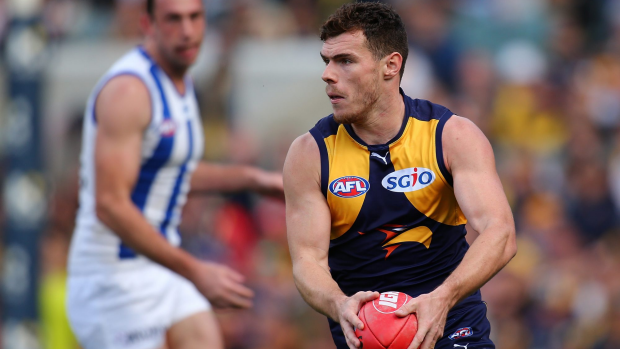 Adam Simpson has praised his team's leadership after they recorded their first win over a top-eight side in 2016.
The Eagles recorded a 32-point win over North Melbourne on Sunday at Domain Stadium after five losses to the teams in the eight currently.
Simpson said it was close to a four-quarter performance from his side.
'I suppose that's been the criticism of us on occasion that when we get challenged we don't match it,' Simpson said.
'But to the credit of our leaders and emerging leaders I thought they stood up and returned serve pretty well.'
Listen: