Simpson: Coxy remembers it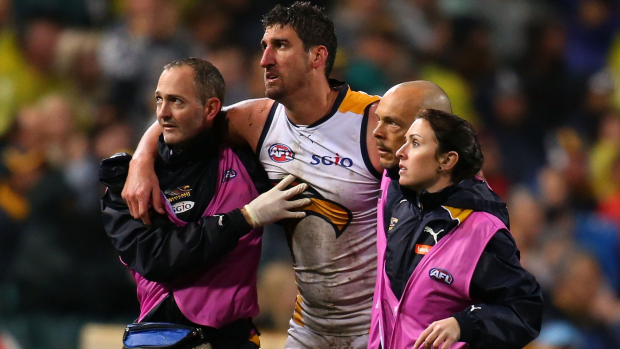 Adam Simpson has added spice to Friday night's clash against Richmond saying the Eagles haven't forgotten Ty Vickery's punch on Dean Cox.
The West Coast Eagles are coming off a bruising Western Derby from which Adam Simpson admits their are 'sore bodies', while Richmond will have bruised pride after a shellacking from Adelaide.
Simpson happy to point back to 2014 when Vickery was suspended for four weeks after a punch that left Cox concussed.
'It might have been a stray (arm) swinging into Coxy's face from Vickey in the wet, I don't know if you remember it, but Coxy sure does,' Simpson said.
'We've played them at their best and they've beaten us.
'They're not far off. I looked at some vision today and they fell down a couple of times with their connection but they're doing a lot of things right and we'll be preparing for them at their best.'
Listen to the full interview here: