Sign Language For All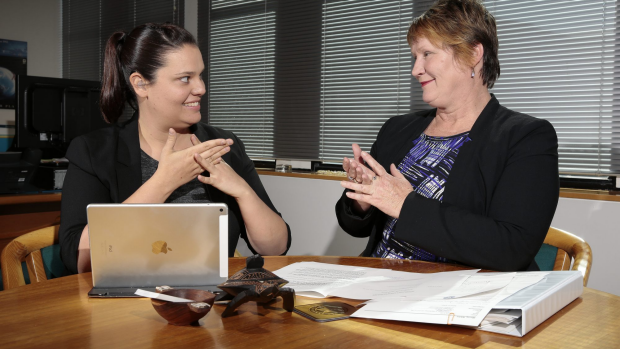 This week is the National Week Of Deaf People and Deaf Australia and the WA Deaf Society are celebrating those people who are deaf and their language, but want to educate the public in the Auslan language to assist deaf people.
Kyle Miers, the CEO of Deaf Australia, is a deaf person who shared his experiences on air through the use of a video relay service and an interpreter.
Mr Miers said there is a need for more Auslan interpreters with around 1200 current interpreters nationally and only 50 more interpreters accredited each year, but there is a prediction of around 13,500 deaf people registered in the most recent census.
'It is a bit of a concern or an issue for us looking into the future and the uptake of needs that is going to occur and obviously the demand is going to be there,' Mr Miers said.
WA Deaf Society CEO Mark Gummer also spoke to Peter Bell on 6PR's Afternoons program about his quick learning process to adopt sign language as a hearing person.
You can listen to both interviews here…