Shuey: Nic Nat told Jonas to apologise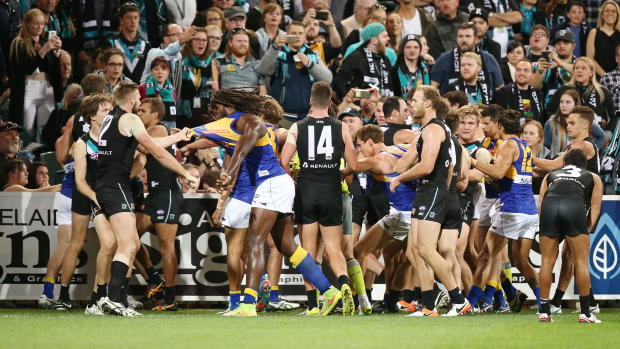 Luke Shuey has revealed a funny story to come out of the ensuing melee after Andrew Gaff was knocked out by Tom Jonas.
Port Adelaide defender Jonas received six weeks at the tribunal on Tuesday night for the hit on the Eagles wingman.
Shuey told Sports Today that the intimidating ruckman Nic Naitanui made Jonas apologise to Gaff while he was still out cold.
'I think Nic (Naitanui) actually made Tom Jonas go and apologise to Gaffy while he was getting strapped onto the stretcher,' he said.
'We thought that pretty funny on Monday morning watching the vision from behind the goals seeing Nic grab Tommy Jonas by the collar of the neck and telling him to go apologise.'