Shock over Phil Walsh's death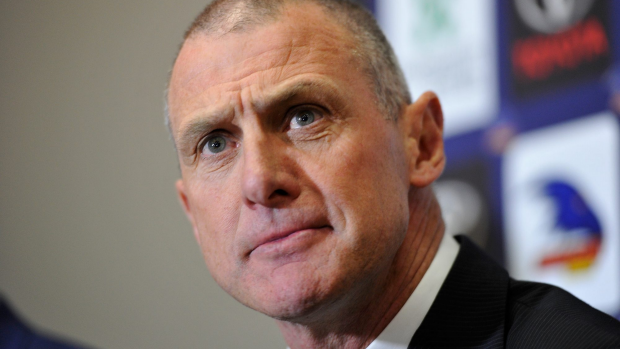 The AFL community is in shock over the death of Adelaide coach Phil Walsh. South Australian Police have charged the 26 yr old son of Phil Walsh with murder.
Brad Hardie spoke to 6PR's Breakfast show.
ADELAIDE CLUB STATEMENT
The Adelaide Football Club is devastated at the sudden passing of Senior Coach Phil Walsh in the early hours of this morning. We ask if you could please respect the privacy of his family, as well as our players, coaches and staff, at this extremely difficult time. The Club will hold a media conference at some stage this afternoon. A time and location will be advised.
'In times of adversity is when a true team stands up and comes together' – Phil Walsh. Love you mate.

? Rory Atkins (@RoryAtkins21) July 3, 2015
GRAHAM CORNES
South Australian Football legend Graham Cornes says a dark and depressing pall has fallen on the city of Adelaide. He spoke to Tim Gossage and Emily White on Breakfast.
THE AFL COACHES ASSOCIATION HAVE RELEASED A STATEMENT THIS MORNING
The following statement from the AFL Coaches Association regarding Phil Walsh's death is to be attributed to CEO, Mark Brayshaw and Chairman, John Worsfold:
Together with the AFL community, the Coaching family is in shock at the news that one of our own has passed in this dreadful way. We offer our deepest condolences to Phil's wife Meredith and his family.
Phil was a Football Person in every sense of that phrase. He dedicated much of his life to playing and coaching. As a career coach, he realised his dream to become Senior Coach of an AFL Club in his mid-50's. Now, his journey as Senior Coach of the Adelaide Football Club has ended abruptly and tragically. He was famous in our game for his insight and football nous. And he was extremely committed to his players.
AFL Chairman John Worsfold reflected on Phil's passion for the game and its players. 'Leaders are at their best when they are passionate about their role. Phil had an unbridled and authentic passion for the team, the players and for the game of AFL. His boundless energy and intricate footy brain were hallmarks of his coaching. He infected his players with his drive and vitality. We'll miss him and never forget him. Walshy's shining passion will be a legacy for all coaches.'
Phil Walsh, rest in peace.