Sheeds appoints Bevo as the AFL hugger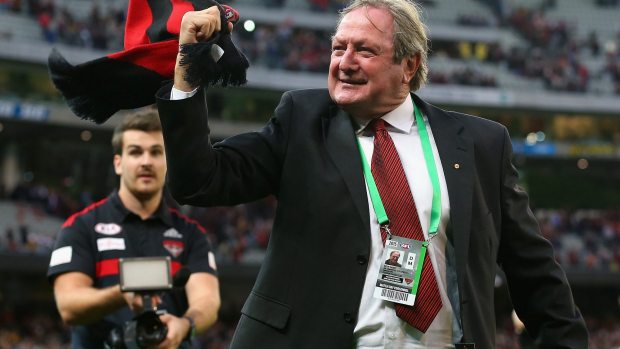 Legend footy coach Kevin Sheedy is looking forward to the 2017 AFL season as much as anyone, he thinks last years Premiers will improve on last year and new Eagles recruit Sam Mitchell is a 'distributor' who's 'making up for lost time.'
Kevin Sheedy joined Simon Beaumont on Afternoons to preview the season and give his Round 1 tips and in true Sheeds-style his opinion on the teams in the West were interesting.
'I give Rossy Lyon a bit of a hard time because he doesn't kick a hell of a lot of goals with his team, but he's always there with his 10 goals, 12 or whatever it is. So Fremantle are going to have to get more goals to get into a winning position,' Sheedy said.
He also told Simon Beaumont who the most affectionate coach in the AFL is.
Sheeds Round 1 Tips:
Richmond
Western Bulldogs
Saint Kilda
Sydney
Essendon
Gold Coast
West Coast
Greater Western Sydney
Fremantle
Listen to the full interview here…