Senate bid to end shark cull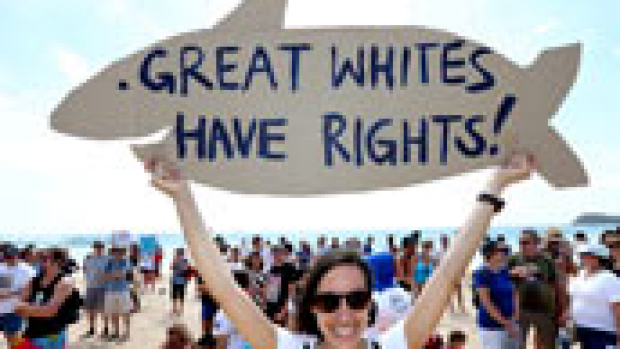 A private member's bill to end Western Australia's controversial shark cull will be introduced by the Greens in the Senate.
Under the trial program, which runs until April 30, any bull, tiger or great white shark bigger than three metres that is caught on baited drum lines set a kilometre off the metropolitan and South West coast has been shot dead and dumped further out at sea.
Killing the protected species was allowed after federal Environment Minister Greg Hunt granted WA an exemption under the Environment Protection and Biodiversity Conservation Act.
Greens leader Senator Christine Milne said the bill would end the exemption.
Advertisement
'It will also prevent the federal environment minister from granting any future exemptions to the act for the purposes of using drum lines to catch sharks,' Ms Milne said on Monday.
'Exempting the shark cull sets a very dangerous precedent. Past exemptions have only been granted for the purposes of defence, security or national emergencies, like bushfires or floods, but not for the active culling or killing of a vulnerable species.'
The program was introduced in response to a spate of fatal shark attacks in WA waters in recent years.
But Greens marine spokeswoman Senator Rachel Siewert said it was 'a PR measure right from the start'.
Earlier this month, WA's Environmental Protection Authority declined to formally assess the program despite receiving a record number of public submissions and marine activist group Sea Shepherd failed in its bid to secure a Supreme Court injunction to force the state government to suspend the cull.
AAP
Stay up to date on breaking news with 6PR on Twitter