Seizure alert Labrador 'Radar' takes home RSPCA award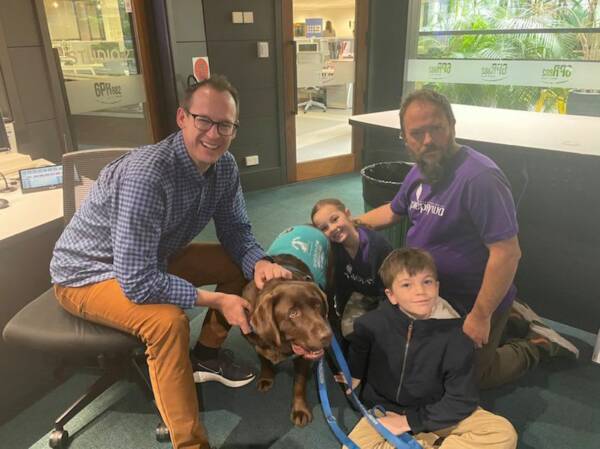 A chocolate Labrador who raises the alarm when Ben, a ten year old boy, is having a seizure has won a RSPCA WA Animal Welfare award.
'Radar' the assistant dog, will be presented the award at a presentation ceremony tonight for his ability to "smell" seizures.
Ben's father, Ian, told Gareth Parker his son has been epileptic since he was just 22 months.
"He's been diagnosed with epilepsy, autism, ADHD and a rare genetic condition called 22q11.2 deletion syndrome which basically is a big bucket where they put every sort of medical condition in there," he said
"The latest study said he was one of 100 people worldwide that has the condition."
Ben experiences up to 75 absent seizures a day, something Radar can detect.
"He's able to detect the seizures in Ben before they happen," he said.
"So he can smell the chemical change in him before a seizure's about to happen so we can get him into a safe place if we need, so we can call ambulances and stuff like that."
Press PLAY to hear more below
Image: Supplied