Search for Cleo enters day six as police continue to scour campsite area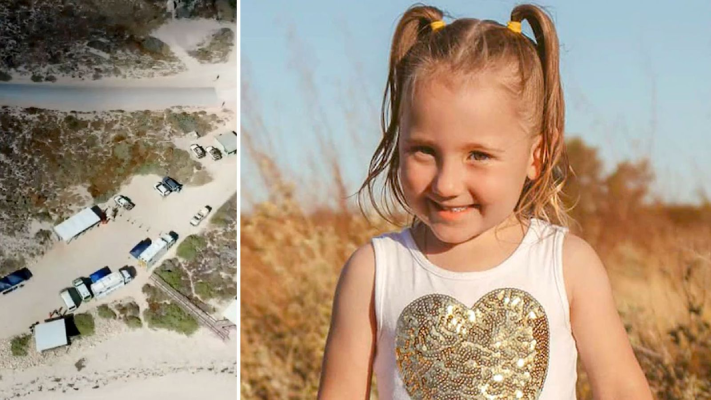 Police say they won't leave a campsite area in the Gascoyne until they're sure missing four-year-old girl Cleo Smith isn't in the area.
The search will enter its sixth day today with police saying there are still no suspects and little leads.
Cleo has been missing from the Blowholes campsite north of Carnarvon since Saturday.
It's been revealed the zipper for the tent she was in with her family was too high for her to reach, leading to grave concerns she's been abducted.
WA police are now asking agencies in other jurisdictions across the country to assist in the search.
Nine News Reporter Mia Egerton-Warbuton told Mark Gibson everything so far is pointing towards the worst case scenario of an abduction.
"Given they haven't found her sleeping bag, given they haven't found any trace of her, given the zipper was open to a height she couldn't actually reach," she said.
"All signs are pointing towards that, but this search will continue, and is primarily being treated as a search-and-rescue rather than a potential abduction."
Press PLAY to hear more below
Image: 9news