Science royalty on Afternoons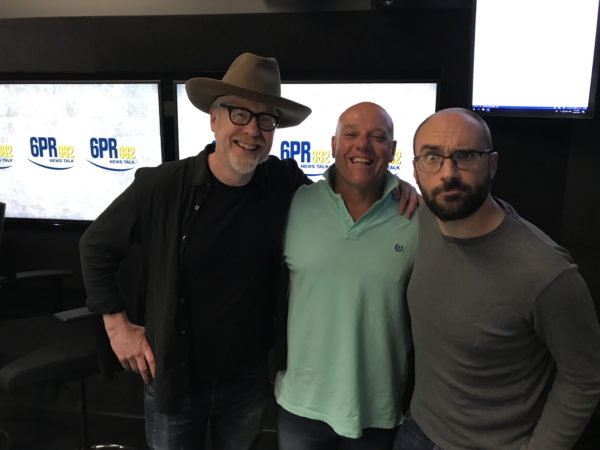 The combined IQ in the 6PR studio almost blew the roof off the studio this afternoon when Adam Savage and Michael Stevens joined Simon Beaumont on the show.
The pair are in Perth for their latest science stage "Brain Candy". They're master explainers, who bring along their crazy toys, incredible tools and mind-blowing demonstrations for a celebration of curiosity that literally has audiences shouting "more" after their favorites. Audiences are engaged and enthusiastic test subjects, as they spend two hours laughing, learning and exploring during a theatrical experience like no other.
Get tickets to tonight's show via ticketek.com.au/braincandylive