Russell Morris strikes gold with Red Dirt, Red Heart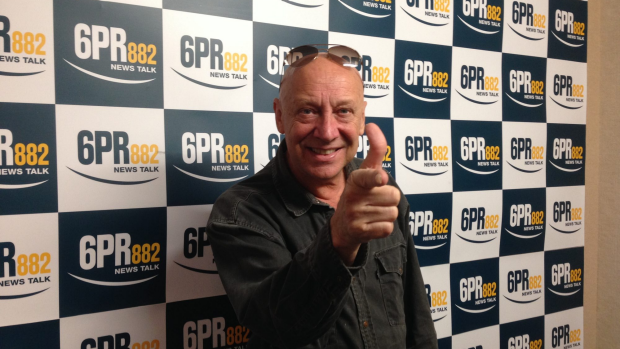 In the late 60s, he invited us to come and see The Real Thing, but these days Russell Morris is taking fans on a musical journey around Australia.
His latest album, Red Dirt – Red Heart, is the final in his blues 'n' roots trilogy inspired by the legends and landscapes of the land down under.
'It's unnerving because after the success of Sharkmouth, we did Van Diemen's Land which was successful and doing the final in the series was like, I'm thinking, have I got this right?' he told 6PR's Chris Ilsley.
'This is probably more Western Australian than the other two albums because this is about the Nullarbor, the red dirt and the red sand, some indigenous legends such as the Kadaitcha Man.'
Morris said, at first, he was 'really nervous about doing the album'.
'After we finished it, we all seemed to believe, which is probably poison for a musician, this is the best album, the most cohesive and the best out of the three,' he said.
'But sometimes that can be a poisoned chalice because you never know if people are going to feel the same way.'
The legendary musician admitted sometimes the industry surprised him.
'[ACDC frontman] Bon Scott was a friend of mine and he was playing in a band called Fraternity after he left The Valentines,' Morris said.
'They lived in Adelaide and I'd see them all the time over there and he took me aside one day and said 'I'm leaving the band'. I said 'Fraternity? You're leaving?' and he said 'yeah, I'm joining a rock band… I've got a really heavy rock band I'm going to put together'.
'Then I saw him on TV and here's Bon dancing around with this band and I thought 'Bon's lost his marbles, this is never going to work' – so don't ask me [whether the album will be a hit], I can't pick things!'
Listen to the full interview with Russell Morris below:
For more Perth Tonight stories, click here.