Ross Wilson hits Perth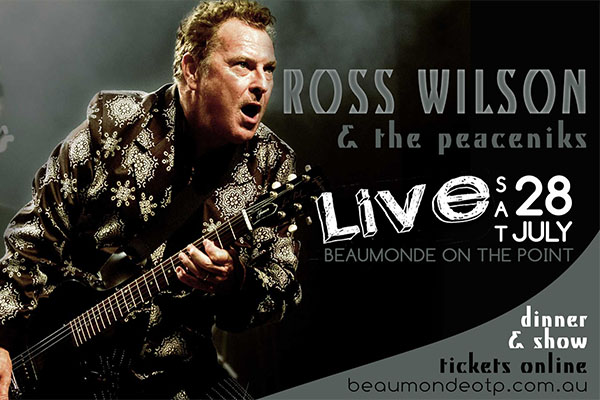 Mr Eagle Rock, Ross Wilson, is one of Australia's most successful singer-songwriters
With a stellar career spanning more than 45 years and showing no signs of slowing, Ross Wilson is one of Australian rock music's most enduring and lauded talents.
Frontman and co-founder of Daddy Cool and Mondo Rock, in addition to performing solo, he has produced albums and hit songs for other bands including such as Skyhooks and Jo Jo Zep & the Falcons and John Farnham.
Performing live on stage in the Beaumonde On The Point Grand Ballroom, Ross Wilson and band "The Peaceniks" will set a new benchmark for dinner shows in Perth. Overlooking the Swan River this setting will provide a magnificent backdrop showcasing the potential for this brand new state of the art ballroom to host large scale entertainment acts.
Date: Saturday July 28 – 7pm
Tickets: www.beaumondeotp.com.au