Rory Lobb rewarded for hard work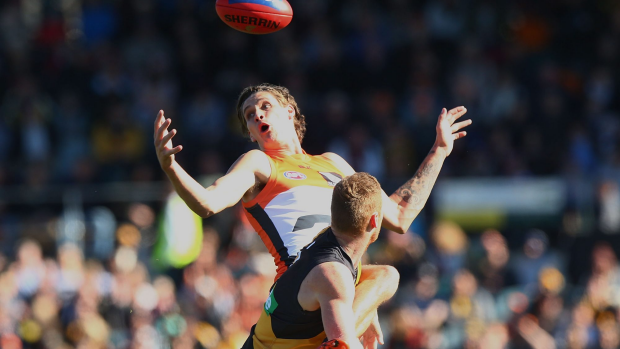 GWS coach Leon Cameron says West Australian Rory Lobb is reaping the rewards of an 'first-class' pre-season.
Lobb is in his third season at the Giants and had played 11 games across his first two seasons, but has played all 19 games this year.
The 23-year-old Swan Districts product has grabbed the AFL's attention due to his ability to take contested marks with 49 for the year and a season-high eight against the Hawks.
When asked if his form had surprised even Leon Cameron: 'I think you'd have to say that, you'd have to absolutely say that,' the senior coach replied.
'His pre-season work was just absolutely first-class. He came back earlier, probably six weeks earlier than anyone else.
'He wanted to come back off his own back and he just trained really, really hard to put on a little more weight and compete a little more in the air.'
Listen: