Rod Stewart pays surprise visit to two WA anglers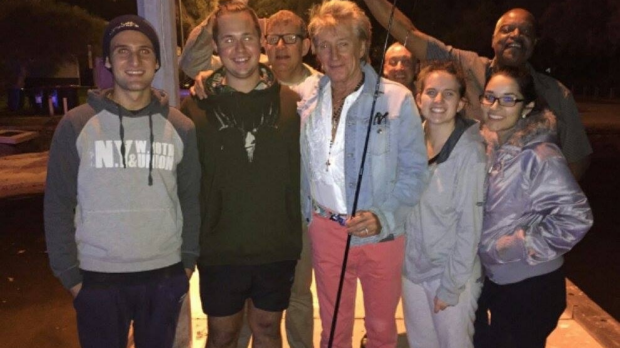 Want to hear the best fishing story ever
The 18 year old daughter of a 6PR listener, Glen, and her boyfriend decided to go fishing last Friday night with some of their friends.
Glen gets home at 9pm and set up his rods and gear for them.
The team of young and enthusiastic anglers toddle off to try their luck near Matilda Bay around 10pm.
A few hours pass and Glen receives a call at midnight from his daughter screaming 'Guess what?'
'You caught a fish?' replies the perplexed father.
'No daddy' his daughter continues 'a man came up and said hello and was holding your fishing rod.'
Having a protective moment over his equipment Glen barks back 'What ? Who was it?
'Do you know a man called Rod Stewart?' she asks
Thant's right Rod Stewart on a midnight stroll around the bay had come across the rod and was simply returning it to its owner.
Goes to prove that when you go fishing always take a Rod.
If you see or know something interesting contact the 6PR Breakfast show's rumour file via rumourfile@6pr.com.au