Rocket confident of keeping Prestia, O'Meara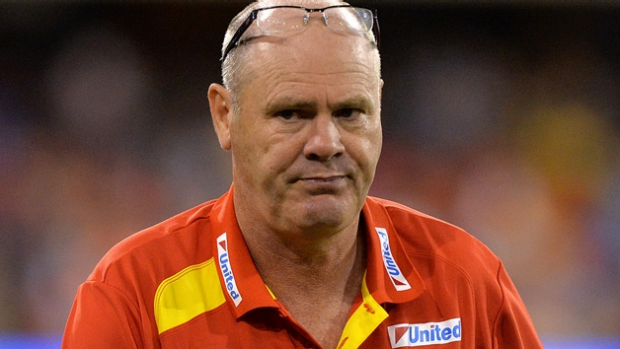 Rodney Eade says he is 'confident' the club can re-sign key duo Jaeger O'Meara and Dion Prestia.
Prestia was a foundation player for the Suns and debuted in their first-ever AFL game, while O'Meara was a 2011 incentive AFL mini-draft selection.
The 22-year-old O'Meara has only played 44 games since his 2013 debut due to a string of injuries, while Prestia has played 89 including all nine this season.
A native West Australian O'Meara sent tongues wagging when he purchased a house in Melbourne last year.
Eade said he remained confident the club could sell the players a direction that would make them want to stay.
'The three were (Tom) Lynch, Prestia and O'Meara and Lynch has signed, so it's really Prestia and O'Meara,' Rodney Eade said on 6PR's Sports Today.
'Both have said with the results at the moment it's not going to influence their decision it's more about where they see their footy in the future.
'David Swallow has 12 months, so I don't know where there is any talk about him, and David still wants to stay as well.'
Listen: