Risky business buying dodgy meals off Facebook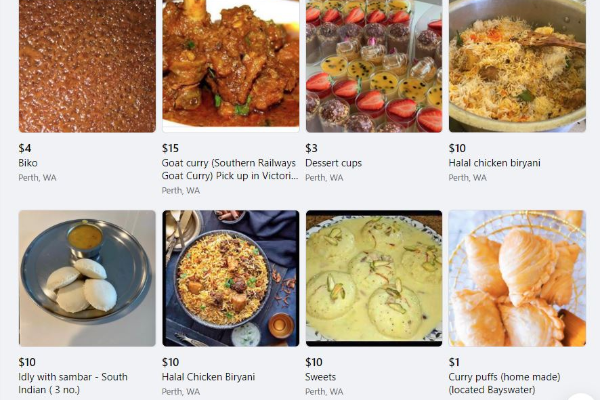 The Food Safety Information Council has warned Australians not to buy or sell food on social media sites like Facebook. The food is more often than not prepared in unregulated home kitchens that are unlikely to meet the required food safety standards.
Meals like curries, cakes, fresh meat and pasta can be easily found by searching Facebook Marketplace.
Spokesperson Lydia Buchtmann says buying this food is a "great risk."
"If you're cooking something at home it's not likely to be adhere to food safety regulations.
"A lot of this stuff seems to be cooked in big pots in the backyard even."
Ms Buchtmann warns the practice is illegal but also dangerous.
"Food poisoning is serious and it can be life threatening."
People who want to start selling food as a hobby should contact their local council for advice or the Food Safety Information Council website.
Some questions to ask yourself before buying meals off social media:
Is the location you collect the food from a home address?
Does the vendor have a website or social media page that proves it is a licensed food business and, if not, have you asked for proof that they have a food licence or are a registered business?
Is the food a much cheaper price than you would usually pay?
Listen to the full interview: