Ricciardo tips Mercedes, hopes to keep up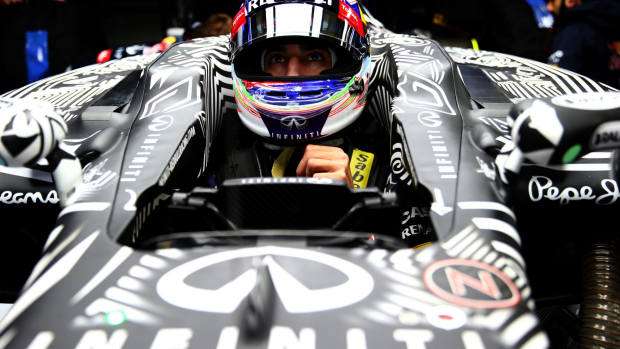 West Australian Formula One driver Daniel Ricciardo says he thinks Mercedes will be the team to beat in the 2015 Championship race but isn't discounting himself from contention.
Ricciardo was the only non-Mercedes driver to win a Grand Prix in 2014 as Lewis Hamilton won the title ahead of teammate Nico Rosberg.
Speaking on Sports Today, the 25-year-old said testing in the coming weeks would be important for his Red-Bull Renauld team.
"Unfortunately, I think Mercedes again are going to the be the one everyone's chasing, but I'd definitely like to think we'll be there in close company," he said from his Barcelona testing base.
"We'll just try and put down some quick times this week and I think we'll be there.
"Obviously I'll try and captilise if the opportunity arises and put some fear in their eyes."
The Formula One season starts on the second weekend of March at Albert Park for the Australian Grand Prix.
Last year Ricciardo finished second – only to have what would have been his first podium finish stripped due to a fuel flow breach.
No Australian has won their home Grand Prix since Alan Jones in 1980.
"I know in a few weeks I will be there and giving it everything," Ricciardo said.
"I'm really looking forward to the home crowd advantage as they say, so we'll try and do something special again this year."
The Australian will be joined at Red Bull by DaniIl Kvyat in 2015 after four-time World Champion Seb Vettel left for Ferrari.
But Ricciardo, who had a number of run ins with Vettel during their time together, said the German was still on his Christmas card list.
"I sent him a few bottles of some wine and some jagermeister. He's alright, we got on pretty well last year."