Rhino needs new knee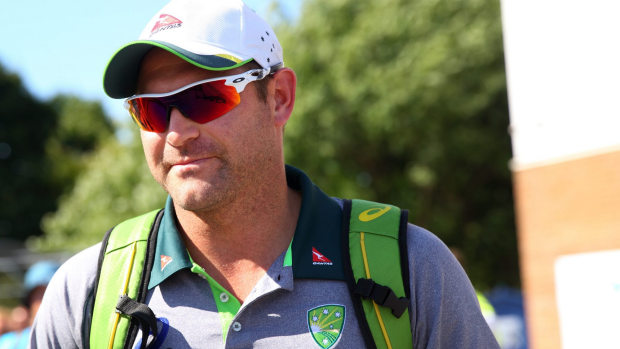 Australians revelled in watching Ryan Harris bowl our nation to the 17 Tests wins in which he was involved, but he has revealed the suffering it has caused in his post-career life.
The bustling quick with the apt moniker of 'Rhino' can't even walk 18 holes of golf at 36 years of age due to the battering his knees took during his career.
Harris finished his 27-Test career with the impressive record of 113 wickets at an average of 21.53, which was underlined by the fact he did it battling his body.
When he bowled Australia to victory in South Africa late on the final day of the third Test, Jarrod Kimber appropriately wrote on Cricinfo (read here) 'in years to come it will read 24.3 overs, 15 maidens, 32 runs and four wickets. But unless it is written in synovial fluid, tears, bone, tendon and blood, no one will ever understand how good Ryan Harris was today.'
Kimber also wrote how Harris could barely bend over fielding at gully and limped around. He looked as if he could barely walk let alone bowl.
Yet somehow, when all seemed lost and the Test headed for a draw, Harris found the strength to bowl first Dale Steyn and then Morne Morkel with an in-swinger from around the wicket that turned out to be a Test and series-winning dismissal.
Golf has filled the void in the evidently competitive Rhino's life.
'Up until two weeks ago I was probably walking 18 holes, but my knee is killing me enough to jump in a golf cart, which I hate,' he said on 6PR's Sports Today
'I play with guys in my golf club who are 60 years of age and they walk and I?m in a cart, which isn?t good.
'My knee has sort of got worse. I haven?t done a lot of rehab because I haven?t had to and adding that extra little bit of weight probably hasn?t helped,'
'It?s getting to a stage now where the pain is almost at times what it was back in England when I retired.'
Harris admitting that the next stage is likely a knee replacement, but that will be put off as long as possible.
Perhaps the reason we loved Rhino was that despite injuries he often battled on in an age where Gen-Y quicks may not have.
As he transitions into a coaching career, potentially as Australia's new bowling coach, hopefully he can mould a generation of fast bowlers with his characteristic line and length, seam off the pitch and his touhgness too.