Revealed: National million dollar vax comp attracts thousands from WA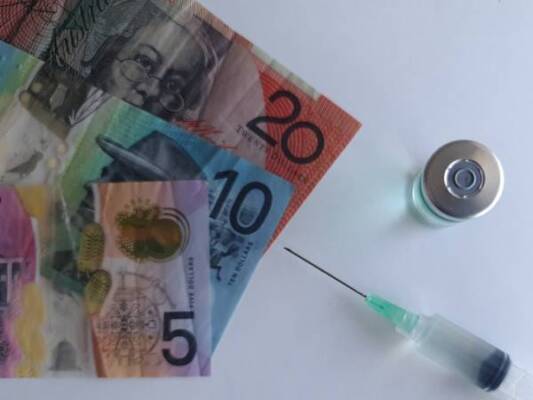 The national Million Dollar Vax competition, which will give one lucky Aussie $1 million for getting fully vaccinated against COVID-19, has "seen a real uplift" of registrations from Western Australia.
In the last week, four of the top ten council areas in Australia for entrants into the competition were from Western Australia.
Around 2.3 million Australians have signed up to the campaign, which has already given away hundreds of gift cards worth $1000.
The major $1 million prize will be drawn on November 5 with registrations closing on October 31.
Entrants must be able to prove that they are fully vaccinated if they win.
Chairman of the Million Dollar Vax Alliance Craig Winkler told Mark Gibson on 6PR Breakfast said WA registrations have "improved significantly".
"In the last week we've seen a real uplift from WA," he said.
"For example, the overall vax rate in Karratha is pretty low, 44.1 per cent the end of last week.
"But, the great news is, they improved significantly in the last week, in fact, 1.2 per cent of the population entered the competition last week.
"So they've really put in a big effort to get into the top ten Local Government Areas nationwide by the improvement they've made in their first vaccination rate.
"We've been lacking WA numbers in there but now they're coming through and it's great to see."
Press PLAY to hear more below
Image: iStock by Getty