Rance to exit Punt Road?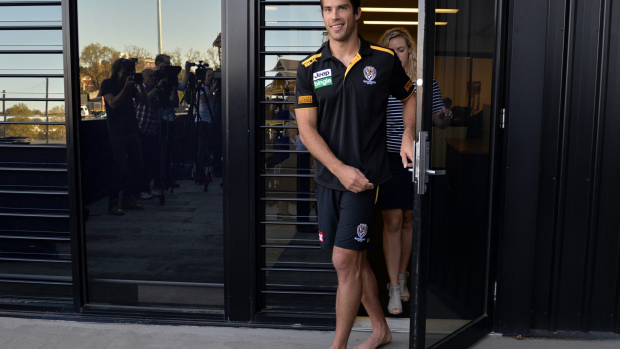 Former AFL administrator Brian Waldron has suggested Richmond star duo Alex Rance and Brett Deledio may be eyeing an exit from Tigerland.
The 26-year-old Rance is arguably the best key defender in the AFL and signed a four-year contract extension last year.
Brett Deledio was the first pick of the 2004 draft and won the NAB Rising Star nomination in 2005 en route to compiling a 232-game career.
Waldron said the Tigers were in a predicament as to what they will do with their list.
'There are jungle drums beating that there's two players at Richmond that want out and one's Rance,' Waldron said.
'Rance is saying I can't see a Premiership at this group, but he's just recommitted to play. So the talk is Rance is keen to move.'
'The other one that is out of contract at the end of next year, who is a free agent, is Deledio, who is not as old as you think, he's only (29).'
'There's movement that he may well be moved on at the end of this year with a year to go when they can get something for him.'