Quarantine chef – you won't believe the meals he creates using a hairdryer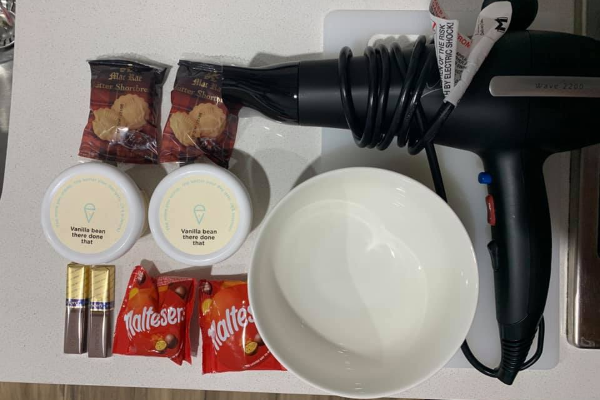 From boiling eggs in a kettle to melting chocolate with a hair-dryer, Perth chef Paul Macnish has managed to cook up a storm using the few basic items he has at his disposal in a tiny hotel room.
He is half way through 14-days of mandatory hotel quarantine in Sydney after arriving from the UK and told Oliver Peterson he had to get inventive coming up with salads, desserts and gourmet dinners using the ingredients supplied in quarantine.
Paul's Quarantine Ice-cream Sandwich Recipe:
•small tub of ice-cream
•small packet of Maltesers ( any choc will do )
•some plain choc
•packet of biscuits
First up smash the Maltesers inside packet, then mix with ice cream in a bowl.
Open biscuits and spoon a good tablespoon of ice cream mix on a biscuit and sandwich it with the other biscuit from the pack.
Whack it in freezer over night or at least a few hours, once semi frozen is best time to smooth edges.
Place plain choc in a bowl and hair dryer it until melted. It takes a while but what else do you have to do in 24/7 lockdown?
Dip one edge of sandwich in, this will allow you to stand it on a plate, then drizzle over the left over choc so it looks fancy.
Refreeze before placing in your mouth… if you can wait that long!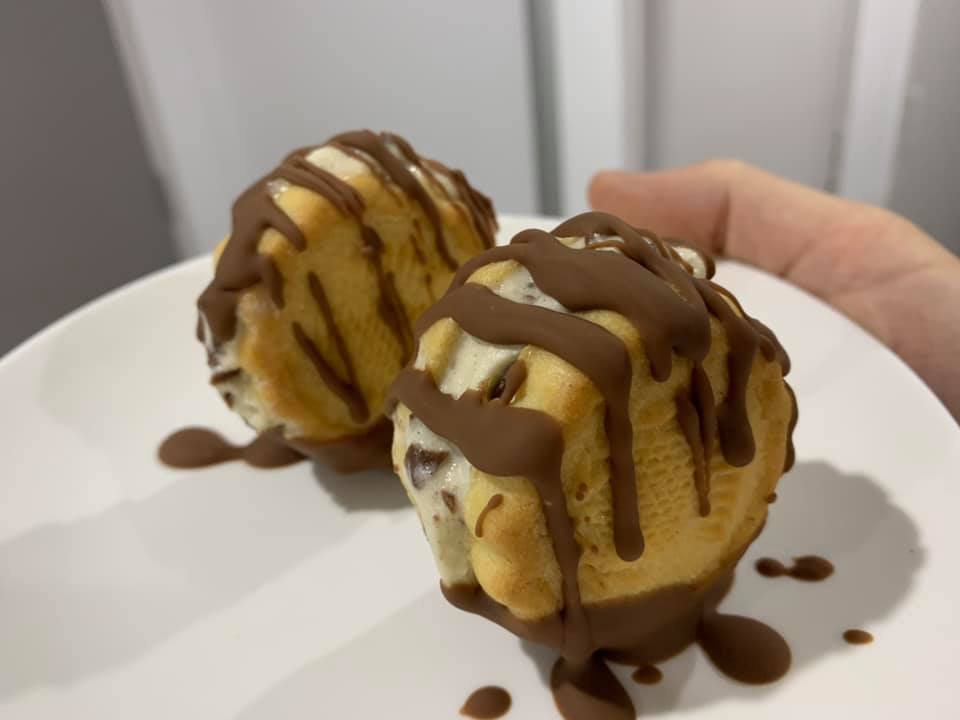 Listen to the full interview for other recipe ideas: