Pyke wants leaky defence tightened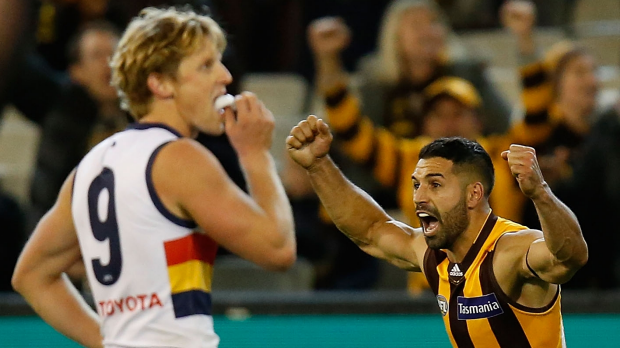 Adelaide coach Don Pyke says his team is working on conceding 'two or three less goals' per game.
The Crows lost arguably the best match in round five back on Friday night when Hawthorn kicked three goals of the game to win.
Adelaide are 3-2 from their first five games of the season and average a score of 118.8 through those games but concede 99.4 on average.
'We're fortunate we've had some games where we've been able to move the ball really effectively and score and score quite quickly,' Pyke said.
'We've seen the benefit of that and as I said that area around defence we'd just like to tighten up a little bit.
'We're probably just leaking two or three more goals than I would like at the moment, but we've identified that and we continue to work on that in coming weeks.'