Public help needed to find injured dolphin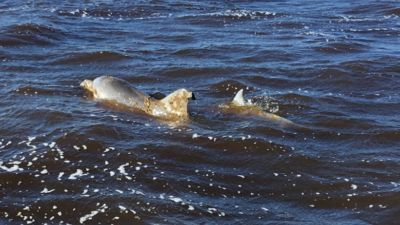 Rangers from the Department of Biodiversity – Conservation and Attractions are continuing to search for a dolphin and her calf – tangled in the Swan River.
Concerns are held for the health of 17 year old Highnitch and her six month old calf Splash – as both have been recently tangled in fishing line.
Highnitch now also has a skin infection.
Spokeswoman Kerri Trayler told Simon Beaumont they're tracking the dolphins – to be able to assist them.