Protester sorry for invasion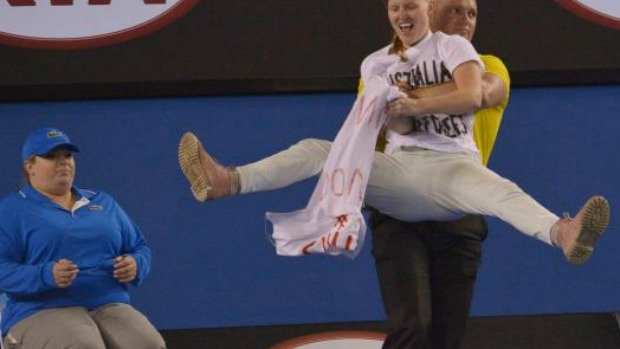 One of the protesters who disrupted the men's final of the Australia Open when she ran onto the court during the second set says she would do it all over again.
Adam Shand spoke to Karoline Morwitzer who was one of the two women who managed to evade security at Rod Laver Arena as Novak Djokovic and Andy Murray faced off.
Ms Morwitzer told 6PR "nothing dangerous" about the planned protest.
"We were there for the refugees. There's been a media black-out on what's going on at Manus Island," she said.
"There's nothing dangerous you could say about a political slogan.
"We were there to make a point about the refugees and we were prepared for repercussions."