Prisoners take on performing arts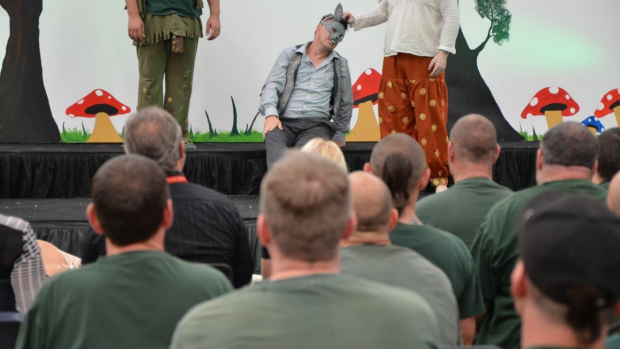 Prisoners at Acacia prison have embraced a drama program that took them in front of an audience last year to perform Shakespeare's 'A Midsummer Night's Dream.'
Director of Acacia Prison's performing arts program, Nichola Renton, says she used a Monty Python script as a learning tool and was impressed by her students abilities and talents, but it did take a little while to earn their trust and bring up confidence levels.
'Just to get some of those eyes off the floor, some of them were in a lot of pain and guilt, so weeks of improvisation, gentle laughter, repeat-after-me songs, that kind of stuff. The eyes came up off the floor.'
The prisoners volunteer to be part of the daily program, ranging between 18 to 80 years of age and coming from many different cultures and backgrounds. Ms Renton says the experience has been beneficial for her students.
'Drama is such a wonderful thing; it's an exciting space to be in, it is terrifying and most of my students have never done performing arts before, never seen a play before.'
'We have a lot of fun in our classroom. It is all about connection and trust and creating a beautiful space where creativity can really work.'

Nichola Renton spoke to Peter Bell on 6PR's Afternoons program.
Listen to the full interview here…