Power Smash Freo To Finish Season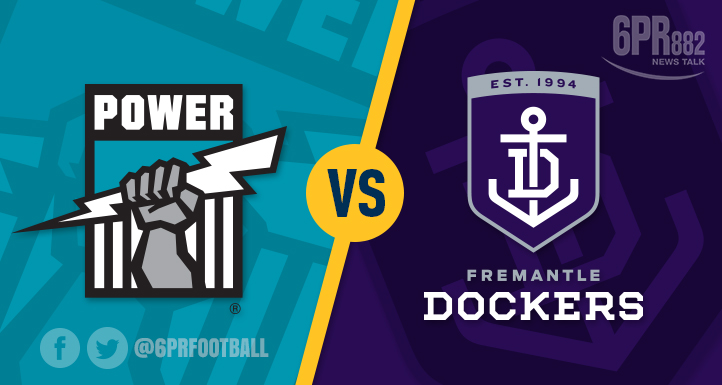 The Power handed the Dockers a 43 point loss to end their season at Adelaide Oval.
Skipper Nat Fyfe worked hard for his side collecting 26 disposals and 1 goal, Ed Langdon was also among Freo's best with 2 majors and 25 possessions.
Despite a strong start and leading by 9 points at the first break, the Dockers slipped behind at the half and never recovered to lose  15.20.110 to 10.7.67.
The club's attention now turns to appointing a new senior coach and CEO, as they miss the AFL finals for a fourth season in a row.
<blockquote class="twitter-tweet"><p lang="en" dir="ltr">Brad Hardie votes for the Tony Barlow Menswear Player of the Year👖👔<br><br>5️⃣Ryan Nyhuis<br>4️⃣Ed Langdon<br>3️⃣Michael Walters<br>2️⃣Nat Fyfe<br>1️⃣Joel Hamling<a href="https://twitter.com/hashtag/AFLPowerFreo?src=hash&amp;ref_src=twsrc%5Etfw">#AFLPowerFreo</a></p>&mdash; 6PR Football (@6prfootball) <a href="https://twitter.com/6prfootball/status/1165568256200990722?ref_src=twsrc%5Etfw">August 25, 2019</a></blockquote> <script async src="https://platform.twitter.com/widgets.js" charset="utf-8″></script>
<iframe src="https://omny.fm/shows/6pr-football/anthony-rock-dockers-assisant-pre-game-v-port-adel/embed" width="100%" height="180″ frameborder="0″ title="Anthony Rock – Dockers Assisant – Pre Game v Port Adelaide"></iframe>
<iframe src="https://omny.fm/shows/6pr-football/jarrad-schofield-port-assistant-pre-game-v-fremant/embed" width="100%" height="180″ frameborder="0″ title="Jarrad Schofield – Port Assistant – Pre Game v Fremantle"></iframe>