Postecoglou: A-League needs to go to 'next level'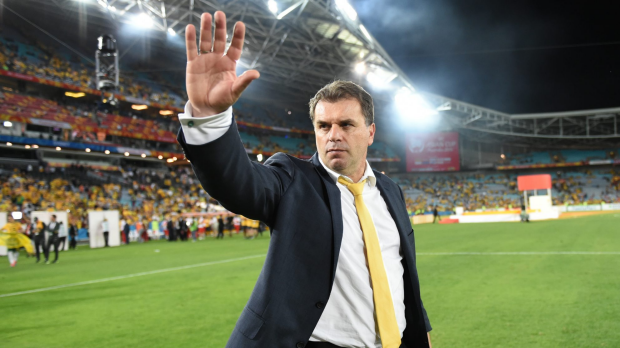 Socceroos coach Ange Postecoglou says the A-League has 'solid competition' but it does need to go to 'the next level.'
The Football Federation of Australia committed to ?re-energising? the league with a new four-year plan, with a major pillar attracting bigger name marquee players.
Most notably, there will be a war-chest of funds to help clubs who wish to purchase marquee players with a ?seven-figure amount? set aside.
Speaking on 882 6PR?s Sports Today, The national team boss Postecoglou threw his support behind the idea.
'I think the A-League is in an interesting space,' he said.
'It?s been a solid competition for a number for a number of years, but I do think it needs to go to the next level and one way forward is to attract some of the big names.
'The right big names certainly will help the comp. It raises the profile, it raises the standard, you?ve just got to be careful.
'If we get the right marquees to the club there?s no doubt there?s growth there. At the same time not to the detriment of the Australian players.'
Listen: