Possibility of more packages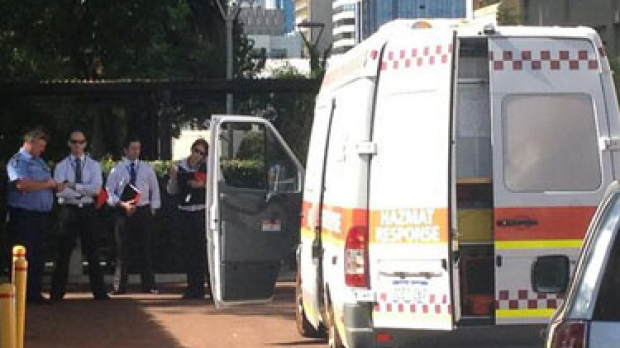 Security measures will be re-evaluated after threatening envelopes containing what turned out to be a harmless powder were delivered to Western Australia's premier and treasurer.   
Police locked down Premier Colin Barnett's Cottesloe electorate office and the Riverton shopping centre where Treasurer Mike Nahan's office is located on Wednesday afternoon when staff alerted them to the discovery of suspicious envelopes.   
Another package addressed to The West Australian newspaper was intercepted at an Australian Post depot along with two other packages, forcing staff to be evacuated and the lockdown of roads near Perth Airport.   
Police Commissioner Karl O'Callaghan said the packages appeared to originate from the same source because they contained a letter with the same message but the powder was an 'innocuous substance'.   'We still have to conduct an investigation to find out whether we can locate the origin of those packages,' he told 6PR.   'There was nothing suspicious in terms of compounds or chemicals found in those packages.'   He said forensic testing of the typed note, which read 'if the powder doesn't get you, the bomb will', was being undertaken.   
The police commissioner said the threat was being taken very seriously, even though the substance was not harmful.   'We don't believe that this is targeted at any one particular person or any one particular issue,' he told ABC radio.   'It's very difficult to work out the motive from the material we've got at the moment.   'We don't see this sort of thing very often.'   
Mr O'Callaghan said police would talk to several people about rethinking their security procedures, including the Dignitary Protection Unit, which was responsible for protecting members of parliament.   He said police were continually reviewing the premier's protection.   Mr Barnett said he did not know what was behind the latest 'mischievous activity' to target him.   'It did use up a lot of police resources. My electorate staff were basically locked in the office until about nine o'clock last night,' he told Fairfax radio.   
In January, a man angry about WA's shark culling program vandalised Mr Barnett's electorate office, smashing windows with a hammer and spray painting the word 'egomaniac' across them.   Mr Barnett said the attack on his office was serious.   And he's even familiar with the feeling of having his home 'under siege'.   In August 2012, activists descended on his Cottesloe home, with one of the protesters jumping the fence and chaining himself to the gate.