Poppy Appeal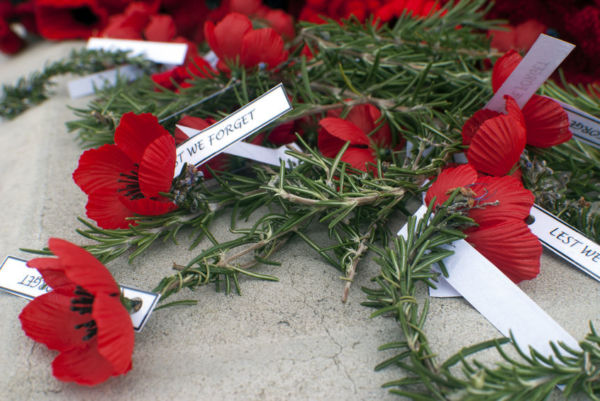 Members and volunteers of the RSL WA are out in the city today for their annual Poppy Appeal ahead of Remembrance Day Monday.
Funds raised during the appeal are crucial to providing care for our service veterans.
RSL WA's CEO John McCourt told Steve and Baz the significance of the poppy goes back to the bloody battlefields of World War One in France, and was one of the first things that grew after that.
'The redness of the poppy was considered mythically by the soldiers there that that represented the blood of the soldiers who died, defending freedom, defending their country. So that's where it started and well more than 100 years later it's still a representative of those who paid the ultimate sacrifice.'
You can also see a moving installation of knitted poppies in London Court made by th famous 'Poppy ladies'.
This year's Remembrance Day theme is 'honouring the sacrifices of families who served'.