Political foes join in clemency plea for Bali 9 to avoid death penalty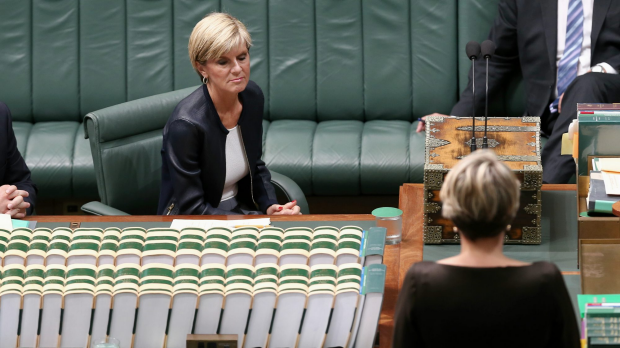 In a strong show of bipartisanship the deputy leaders of both the Liberal and Labor party have made emotional pleas to prevent Bali 9 pair Andrew Chan and Myuran Sukumaran.
Chan and Sukumaran are expected to be executed in Indonesia within weeks.
Ms Bishop says the execution of the Bali nine ringleaders would be a grave injustice.
Australia was not seeking to understate the gravity of their crimes, but the death penalty was a bridge too far, she said.
'Without doubt, Andrew and Myuran need to pay for their crimes with lengthy jail sentences but they should not need to pay with their lives.'
Following Ms Bishops speech the Deputy Opposition Leader Tanya Plibersek made a startling personal admission about her husbands criminal history.
'My husband was released from prison after serving his sentence for a similar crime to these two men' Ms Plibersek told the gathered members