Police make arrest after firearm incident in Perth's CBD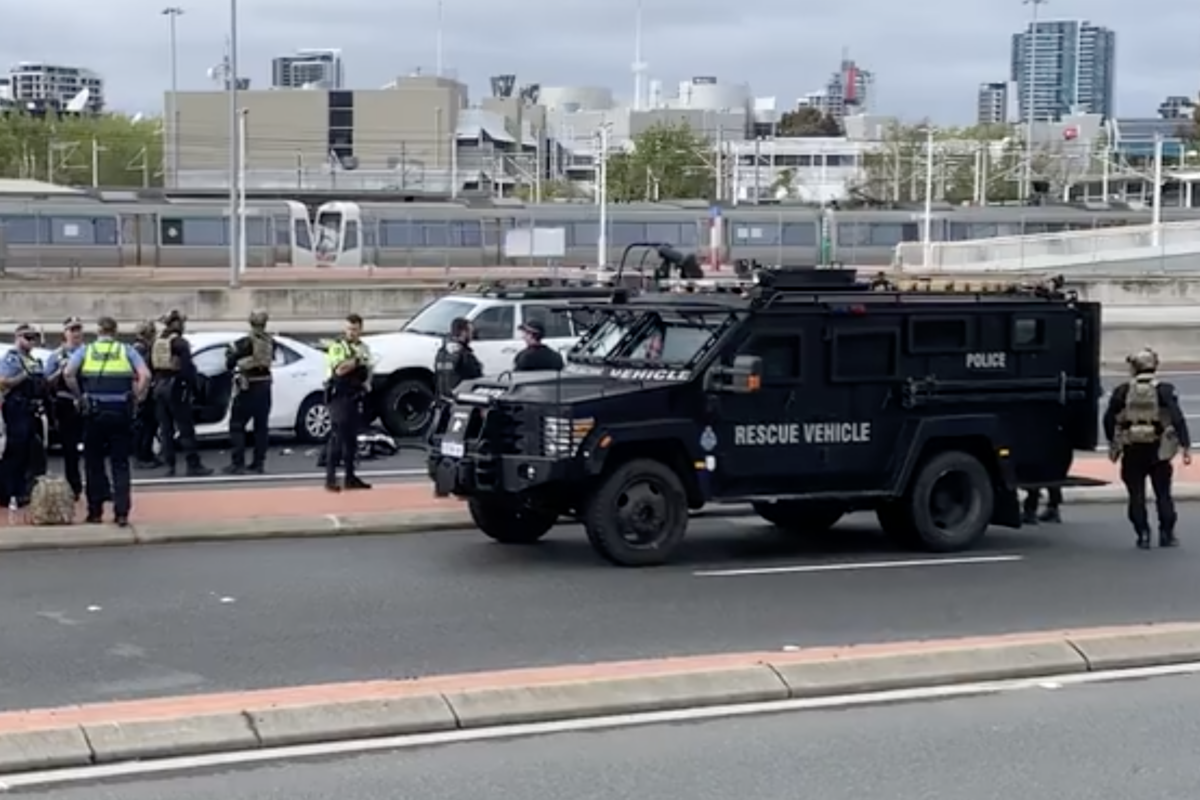 A 28-year-old man is in custody and police officer in hospital after there were reports of gunshots in Perth's CBD on Monday morning at 5:20am.
Police say the man was located in a vehicle on the Graham Farmer freeway.
Officers cordoned off Lord street, Wittenoom street, Brooke street and East Parade.
There are also reports that there was a crash involving three cars in the area.
Nine News reporter Lucy McLeod said heavily armed police descended on the area.
"What we have seen is the gun, we've seen gun shell casings flung across the freeway, and yet multiple accounts of people hearing several gunshots," she told Liam Bartlett on 6PR Mornings.
"One initially, and then three to four a few minutes later."
Press PLAY to hear more from Lucy McLeod below
Mike, who was stopped in the road closure, says the police were searching for something.
"It was quite strange, pretty full on," he said.
"I was on the freeway probably at 6:50am when it stopped, so (I was stopped) for nearly an hour."
Mike said it was hard to tell if there were any injuries from the crash.
"The airbags were deployed in the middle car … the ambulance was open but I couldn't see anyone.
"There was another ambulance that had left earlier."
Police say there is no longer a threat to public safety but have urged motorists to avoid the area around the Northbridge tunnel.
Press PLAY to hear more below