WA's Favourite Local – Tiny's
There aren't too many places around Perth that are known almost exclusively for a signature dish. But if you hear someone mention Tiny's, they're probably talking about the roast chicken. Now, if you're like me, the idea of roast chicken doesn't exactly fill you with a must-try level of excitement. It's not that I don't like roast chicken – in fact I don't think I've ever had 'bad' roast chicken – and maybe that's the point. Roast chicken is always good, so I'll admit I was sceptical that Tiny's could take its signature dish to another level.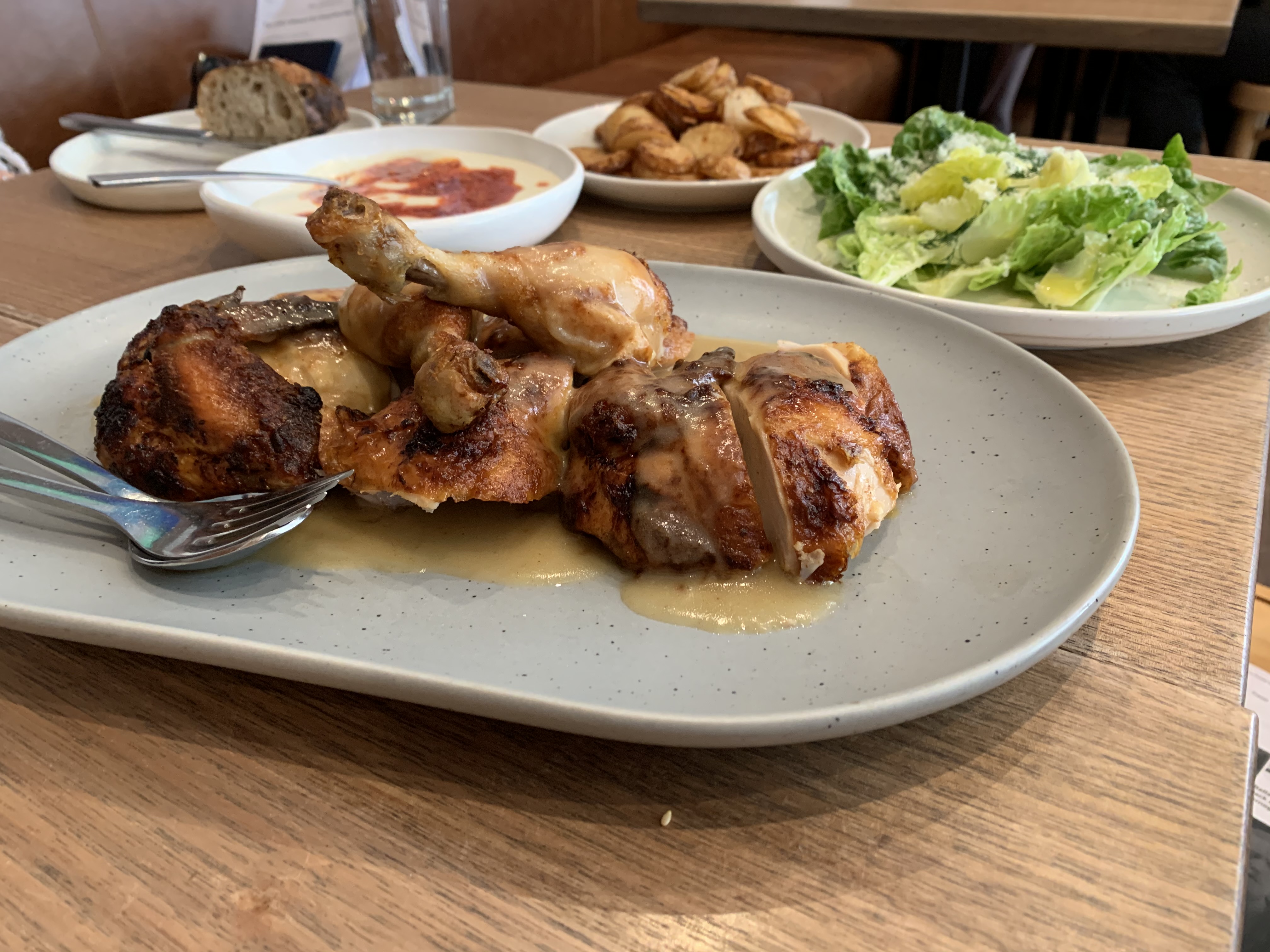 The place was empty when we walked into Tiny's at midday on a Wednesday, and were naturally greeted and seated right away. The layout allows for a quiet business meeting toward the rear of the restaurant, as well as a casual cocktail and bite with high top bar table options. There was a touch of vintage when sitting around a table of booth seating and Cesca chairs, and surrounded by indoor plants.
The three of us ordered some sourdough ($9) to start, and opted for the whipped cheese option ($4) which spread like a creamy mild camembert on the slightly warmed bread. For those who consider the bread the barometer for a meal, it was the perfect mix of crusty and soft, with a touch of sea salt on top.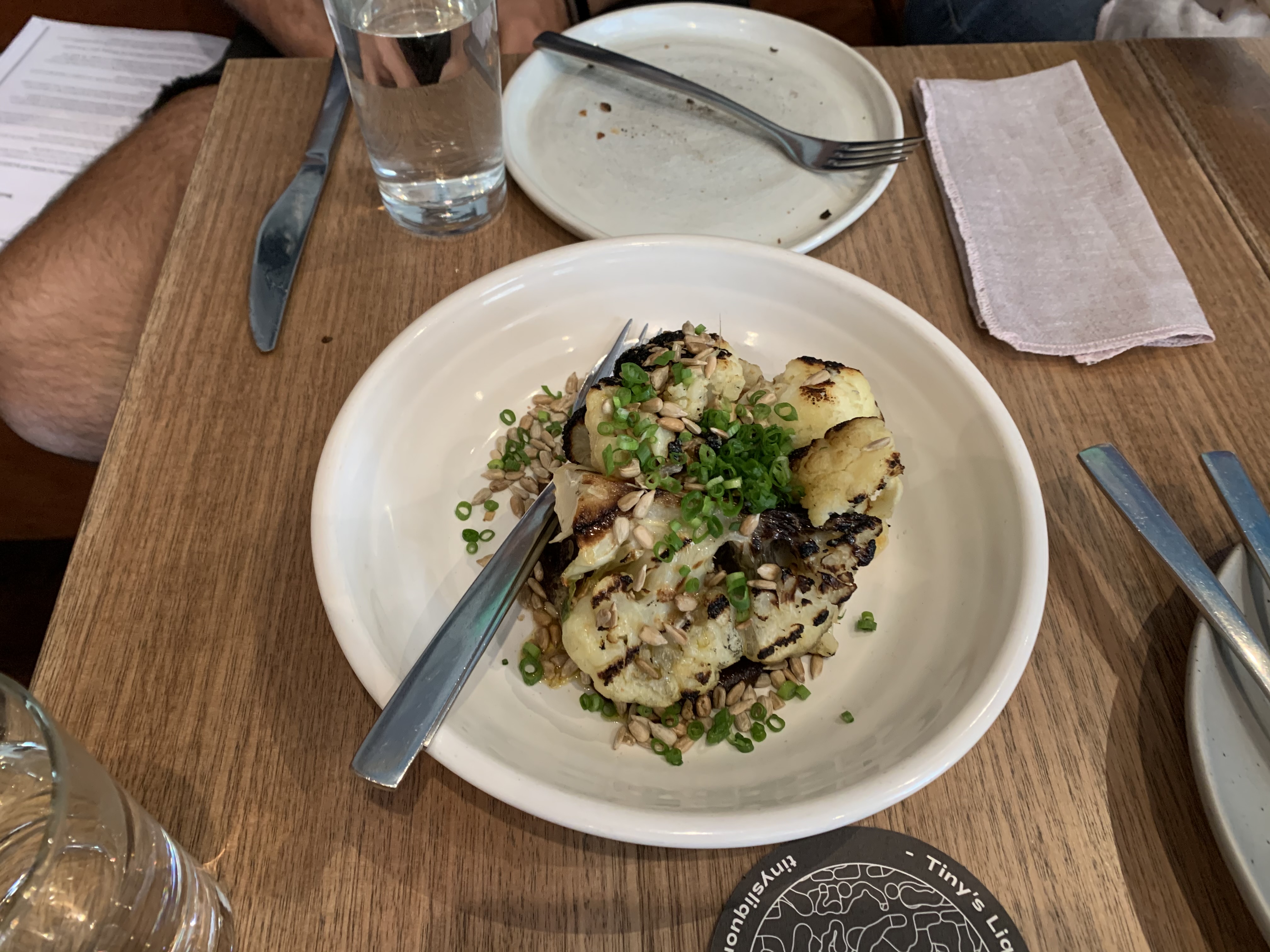 Then, time for the main event. You have the option of a chicken half for $30 or the whole for $52, which when served with accompaniments is plentiful. Cooked on the rotisserie, the Lilydale chicken comes with a generous serve of nduja and bread sauce, a big stack of potatoes cooked in drippings, and a plate of lightly dressed fresh salad leaves.
The chicken was shared among three, with a side of wood grilled cauliflower ($15), served on a bed of sweet date paste and sunflower seeds. It was a great mix of flavours but ended up being somewhat overlooked alongside the chicken extravaganza.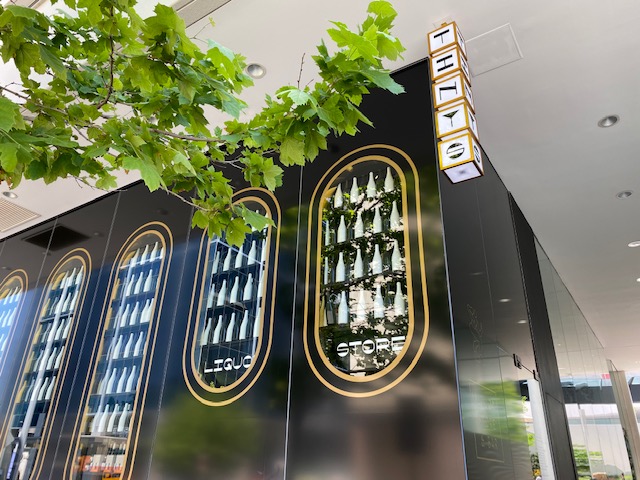 I'm happy to admit that when people rave about Tiny's roast chicken, that probably undersells it. It's juicy, full of flavour and every bit worth a recommendation. The experience moves up that extra notch thanks to the side dishes.
Another major plus, which may seem insignificant to some, is the speed at which we were served. The lunchtime crowd had gradually built since our arrival, and was bustling by the time we left, but we still managed to be in-and-out within three quarters of an hour. Given Tiny's is in a great central location for a business lunch, you can see the attraction.
Tiny's – QV1, Corner Hay and Milligan Street, Perth 
Score – 19/20
Alby – a smooth, refreshing and easy drinking West Australian lager by Gage Roads
Download this podcast here