WA's Favourite Local – Market Grounds
Inner-city pub Market Grounds is the jewel in the crown at Kings Square. This spacious double-story venue is light and airy with a sunny beer garden, private booths and plenty of room for larger groups.
The menu leans towards share style meals with a few large plates and pub classics for those who prefer not to have someone else's fork diving into their food.
Fried chicken sandwich is one on to try, with a hefty serve of crispy chook, lettuce and barbecue sauce sitting between thick cut white bread. Other classics include pizzas, a parmi and a pretty good looking burger.
Haloumi with eggplant, pomegranate and mint was one of those dishes that looked good on paper but came out burnt. The sweet bursts from the pomegranate worked well with the eggplant but the charcoal flavour from the burnt cheese was too much. Sadly it left a bad taste.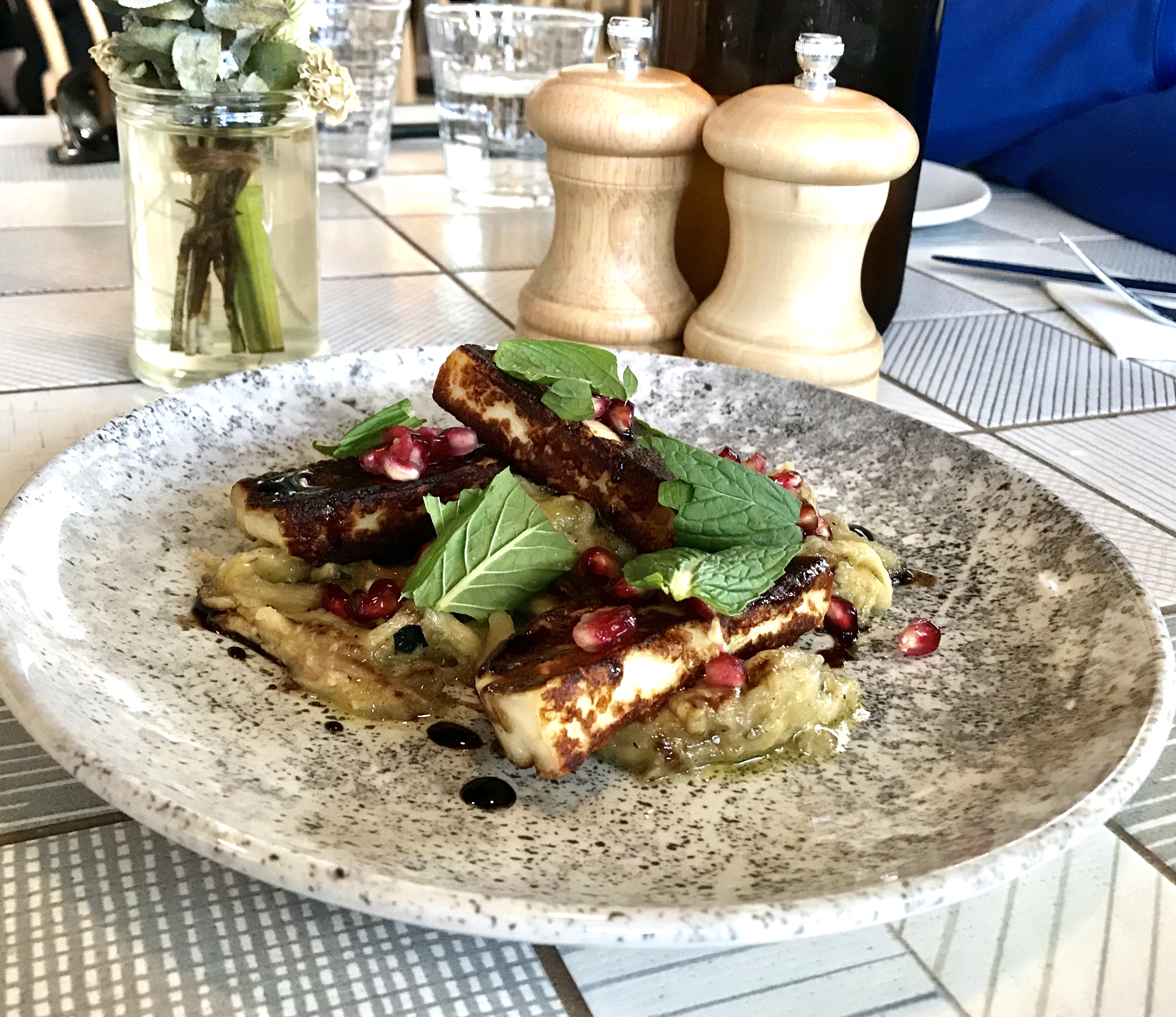 Meat lovers will relish the one kilo dry-aged sirloin served on the bone. It's made to share between two to three people and comes with a bowl of salad, chips and a selection of red wine jus, béarnaise and mustard. Meat was medium-rare as ordered and sliced to reveal the blush meat. A good sear and seasoning made for a caramelised peppery crust. Steak doesn't get much better than that.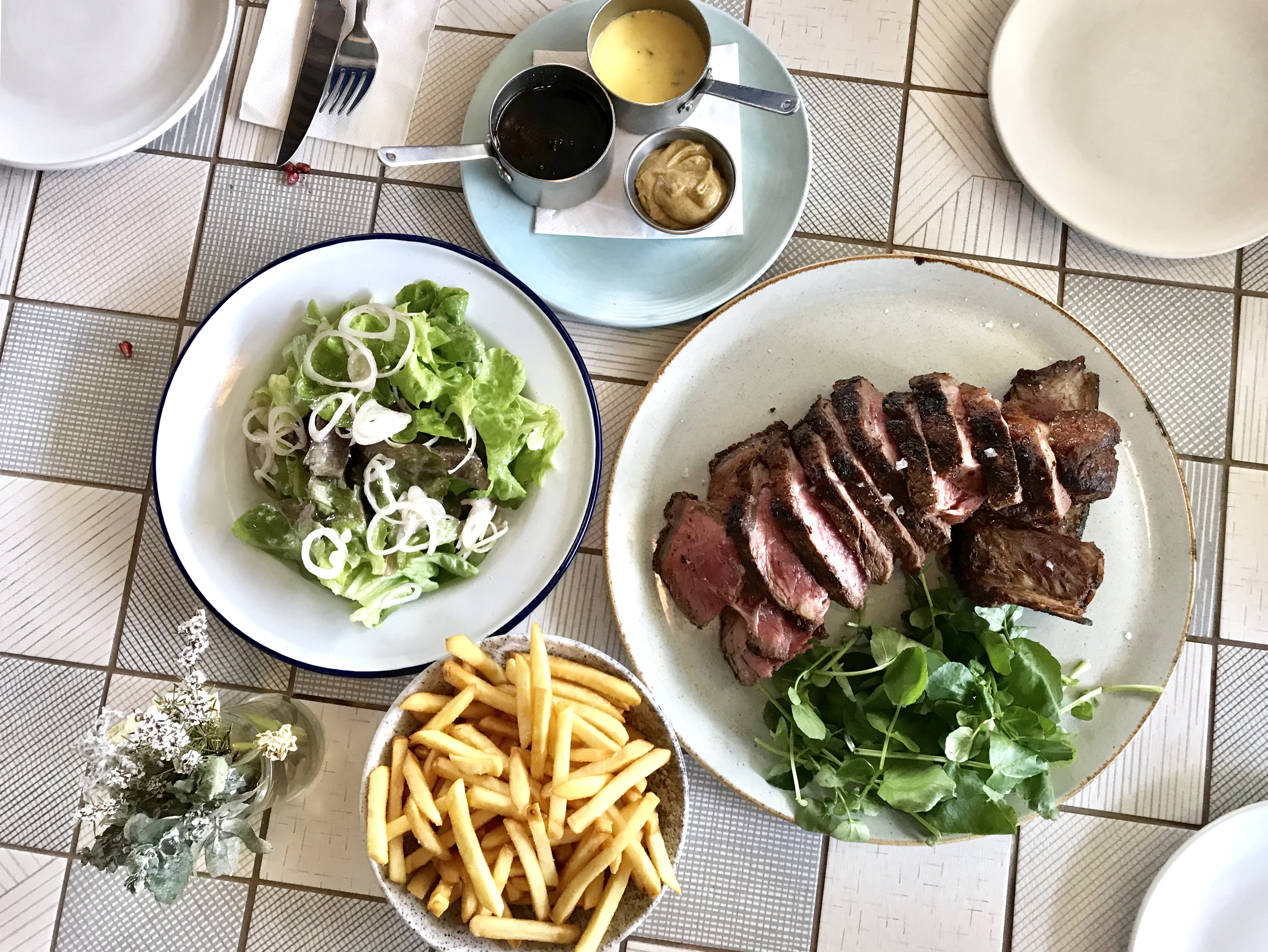 A salad of lettuce and onion could have done with a few tomatoes or something colourful added but it was nice enough. Also some tongs to help serve everything would have been helpful.
The extensive wine list is filled with Aussie titles and drops from across the ditch. A peppering of international wines will please the aficionados out there. It's impressive to see a German Riesling on offer.
Similarly beer connoisseurs will rejoice in the offering with a decent selection of craft beers, including lesser known brews. Craft not your thing? Big name beers are available on draught.
Service was friendly and mostly attentive but there's room for improvement.
Market Grounds is a great pick for a work lunch or Friday drinks.
Market Grounds – Kings Square, 10 Telethon Avenue, Perth
Score 15/20
Download this podcast here