WA's Favourite Local – Kardinya Tavern
The Kardinya Tavern is much more than your suburban local with a comfortable family friendly feel and good quality, good value food.
The extensive menu offers pub classics like bangers and mash, steaks, fish and chips, pizzas,  plenty of burgers and sandwiches. For those that like international flavours try the nasi goreng.
You can't go past the steak sandwich. Here they've used perfectly cooked scotch fillet and the hero is the combination of red onion marmalade coupled with the aioli. Washed down with an ice cold Alby – it's a great match. The AHA should take note as it's judging the steak sangas this year.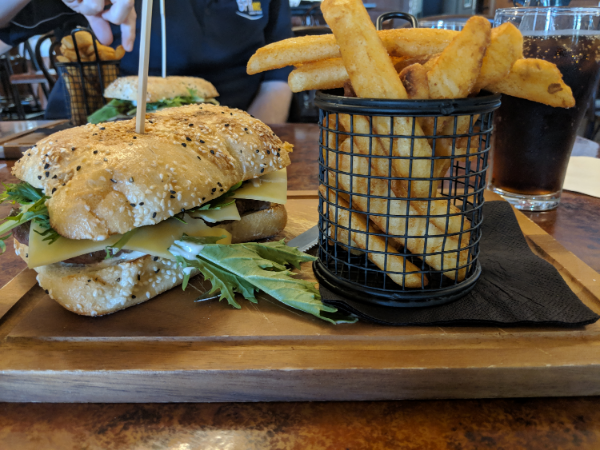 We also tried the Kardy Fried Chicken burger, which impressively includes kimchi and sriracha mayo – not what you'd expect from your local.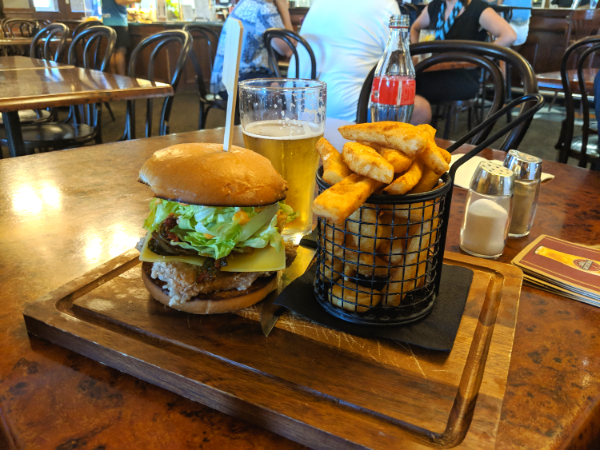 The setting is comfortable and when we visited on Friday lunch there were plenty of people with some even taking advantage of the throwback all you can eat salad bar.
Service is friendly and the meals arrived within time.  
Kardinya Tavern – 17 South Street, Kardinya
Alby – a smooth, refreshing and easy drinking West Australian lager by Gage Roads
Download this podcast here