The cooking sensation dividing foodies
The airfryer is the latest must-have kitchen appliance taking Australian homes by storm.
Ranging in price from under $100 up to nearly $500, the airfryer is becoming a sought after item often selling out as soon as shelves are restocked. But is it worth the bench space it takes up?
Perth airfryer aficionado Sue Yeap joined the Weekend Catch-up where she told Mark Gibson about cooking everything in it from chips to scallops to puddings.
"You can do some unusual things in the airfryer," Ms Yeap.
"Who would have thought you could soft boil an egg in it.
"I've even done some nice medium rare steaks in there."
Ms Yeap had some useful tips for listeners for cooking with the airfryer, especially when it comes to using batter.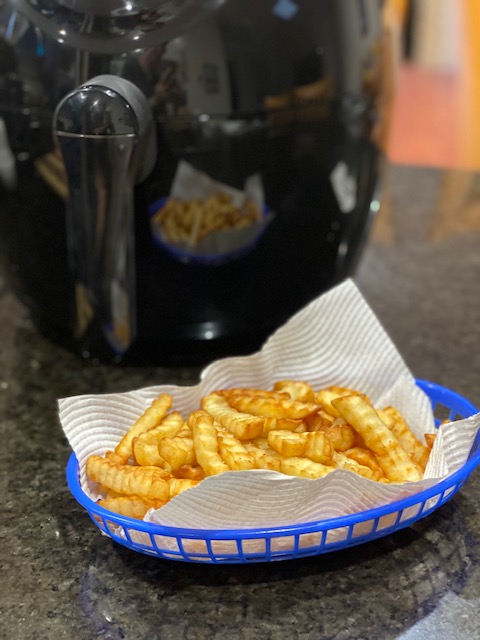 Photo credit: Sue Yeap
Download this podcast here