Surfboard strap 'could save lives' after shark attacks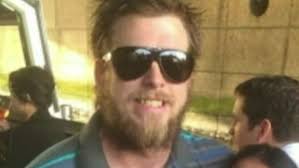 Rick Gerring is not letting tragedy getting in the way of a potential live-saving opportunity.
The brother of Ben Gerring, who was killed by a shark off Falcon beach last year, is importing a surfboard strap which features an inbuilt ratchet which can stem the flow of blood in the water after a shark attack.
Mr Gerring says he believes Ben may have survived the attack had his surfboard had the new strap.
Download this podcast here