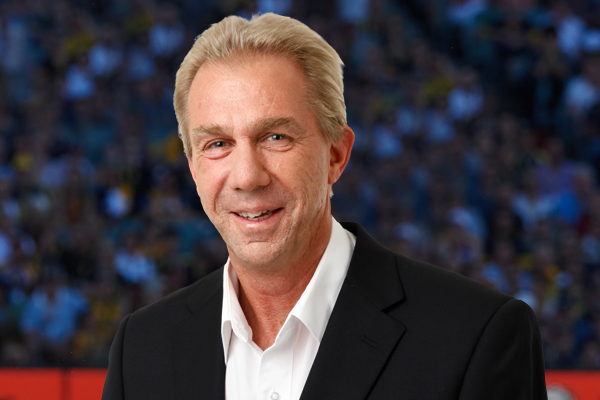 Kim Hagdorn brings us all the latest and breaking sporting news at 7:55am each weekday.
A day after Ross Lyon's and Steve Rosich's sacking from Fremantle, Haggers says:
"I declare a bias up front; unless it's Peter Sumich, I'm not so sure we get the decision right."
"Everyone will follow him. Success follows Peter Sumich," Haggers told Steve and Baz.
Download this podcast here