"She's a very good role model" Margaret Court praises Barty's French Open win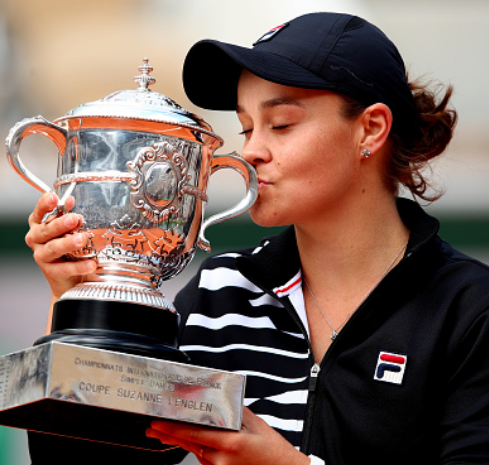 Ashleigh Barty has won her first major title at the French Open beating Czech teen Marketa Vondrousova 6-1, 6-3 in 70 minutes. Barty has ended a 46 year drought of Australians winning the french open singles.
"She's got an all round game, there's not a lot of weakness there… She's a very good role model, she handles herself very well on the court. She probably does something I use to, you have emotions and sometimes you feel like getting angry but she knows how to control herself and I think that's important." – Five-time French Open winner and former tennis world no. 1, Margaret Court spoke with Michael and Carmen this morning on Weekend Breakfast.
Download this podcast here