Perth singer on the Eurovision jury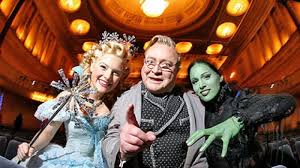 Lucy Durack, best known for her role as Glenda the Good Witch in the stage sensation, Wicked! But she is now turning her skills to sit on the Eurovision jury.
Australia's Israel Firebrace will be representing the country in the popular international singing competition, but Durack is not allowed to vote for Australia.
Listen to the full interview here…
Download this podcast here