Orangutan's escape enclosure at Perth Zoo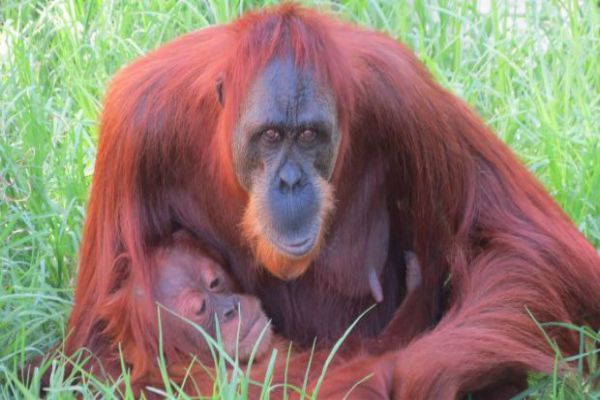 A full investigation is under way at Perth Zoo after five year old Orangutan Sungai lost his grip on equipment and fell into an external garden bed on Sunday afternoon.  His mother Sekara leapt down onto the visitor's boardwalk to retrieve him before returning to the enclosure on her own.  Visitors were removed from surrounding areas and the incident was over within 15 minutes.
The award winning Orangutan exhibit was designed in consultation with primate experts, conservationists and specialist architects.
This is the second time in recent years that an Orangutan has escaped from an enclosure at Perth Zoo with the then five-year-old Teliti managing to briefly escape in 2015.
Photo: Amanda Oliver
Download this podcast here